---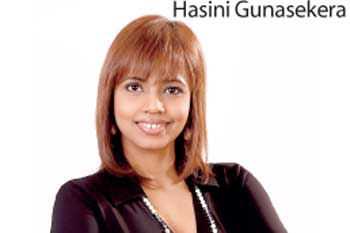 Renowned Beautician and International Academy of Beauticians Directress Hasini Gunasekera recently launched 'Naturals', a chain of salons, which stands as a stepping stone to the next generation of salons in Sri Lanka, with its uniquely designed flagship store located at Delkanda.

Gunasekera, an esteemed educationist replenishes the beauty industry with her proficiency and exposure of the local and international beauty arena, with 'Naturals'.
Naturals Lanka Grooming (Pvt.) Ltd has taken a great initiative in uplifting the salon industry, by introducing high standards, for the profession of hairdressing and beauty therapy. Naturals Lanka, has been able to immerse their customers to an international beauty experience by well-trained local employees. These talented employees from rural areas of Sri Lanka are trained, standardised and empowered to cater to their clientele within an ambiance of a world class salon. The objective of this initiative is to acquire a well-served customer base, and to develop a wholly satisfied customer through a young talent exposed to local and international training, which provides them with a comprehensive insight towards the industry while being able to develop a happy clientele.

Gunasekera's notion is to cater to her clientele with the sole purpose of building a beautiful nation. Therefore she foresees the concerns of the customers with utmost concern and care. She believes in building the confidence of the customer to be able to experience the best available talent, service quality, ambiance, service experience, and prices, through which she hopes to fulfil her vision of 'Grooming Sri Lanka' with concern and care.

'Naturals' will be dedicated to bring out the best in everything and everyone. The customer can be assured to be offered the finest methods, and provided with well trained and skilled employees to fulfill their dream of looking beautiful. The chief concern of this uniquely designed chain of salons will be the satisfaction of each and every customer.

Speaking to media, Gunasekara said: "Our venture not only caters to its clientele but also plays an important role in the lives of the Sri Lankan youth, with an inclination towards making others beautiful. They will be offered full sponsorship for their education, by providing them the opportunity to undergo a meritorious local and international training, to enhance their skills and offer them a lucrative job opportunity. Permanent employment will be offered in a safe environment, with close mentoring to benefit the talented youth to grow and ensure a brighter future for them. 'Naturals' is comprehensively a local business venture, initiated by Naturals Lanka Grooming (Pvt.) Ltd to give a world class experience to Sri Lanka."