---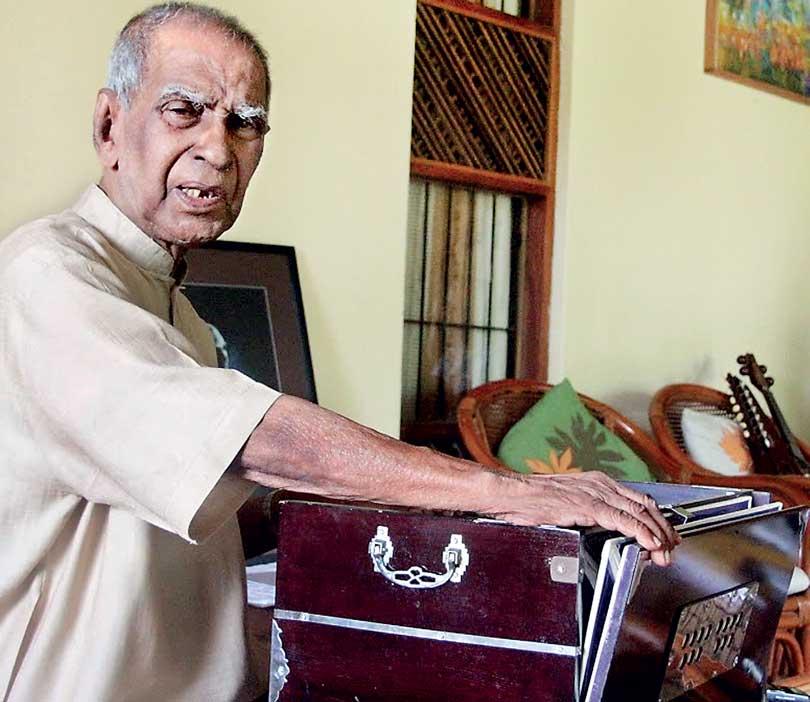 The third death anniversary of music maestro Pandit W. D. Amaradeva falls on November 3. The ardent music enthusiast, started studying music under yesteryear music director Mohamed Ghouse who was quick to recognise his unique talent as a violinist and absorbed him into the orchestra of the second Sinhala film 'Ashokamala' (1947), in which he made his mark as a playback singer.
The music scores Amaradeva created for movies like Gamperaliya, Ranmuthuduwa, Ransalu, Getawarayo, Delovak Atara, Akkara Paha, Sadol Kandulu, Thun Mang Handiya, Parasathu Mal, Saravita and Madol Duwa speak volumes of his matchless musical expertise, while his evergreen songs like Ira Handa Payana Loke, Rathna Deepa Janma Bhoomi, Sasara Wasana Thuru, Swarnamaliye, Bamaraku Awai, Adawan Woo Denethin, Pera Dinayaka Ma Pem Kala, Heena Hathak Meda, Mala Hiru Basina, Sannalaiyane, Mindada Hee Sara, Maha Wessaka, Paloswaka and hundreds of other hits will always remain masterpieces in Sri Lankan music.
Having joined the select band of Philippines Ramon Magsaysay Award winners in 2001,Pandit Amaradeva clinched Asia's Nobel Prize

Having joined the select band of Philippines Ramon Magsaysay Award winners in 2001, Pandit Amaradeva clinched Asia's Nobel Prize for his outstanding contributions to music in the local and international arena.

In 1963, he bagged his first Sarasaviya film award for the music direction of 'Ranmuthu Duwa' and his winning streak has continued for more than five decades since then, with him being the undisputed SLIM awards for winner for the most popular singer for ten years in a row since 2005.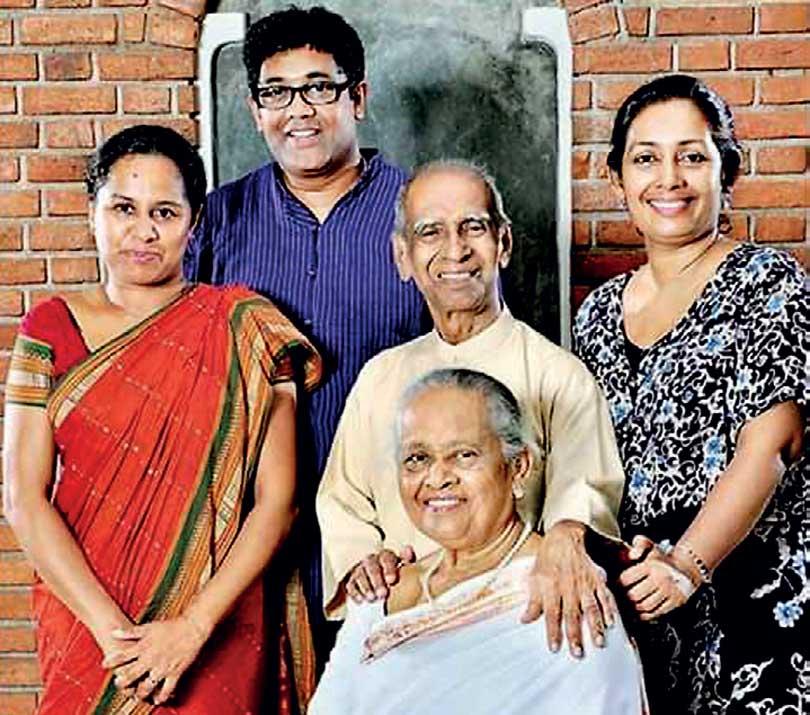 family photo

In the intervening years he won several key awards and honorary tiles including the India's Padma Sri award in 2002, the French government's prestigious honour – the Chevalier, Kala Keerthi (1986), Deshamanya Honorary title (1998) and several other awards including the 'Pandit' title bestowed on him by Bhatkande Institute of Music in India, degree of Doctor of Philosophy (Ph.D) – Fine Arts 'Honoris Causa' in 1991 by the Kelaniya University and the degree of Doctor of Literature (D Litt) in 1993 by the Ruhunu University.

text: Ramesh Uvais