---
Experts reveal the Nineties must-haves that are worth THOUSANDS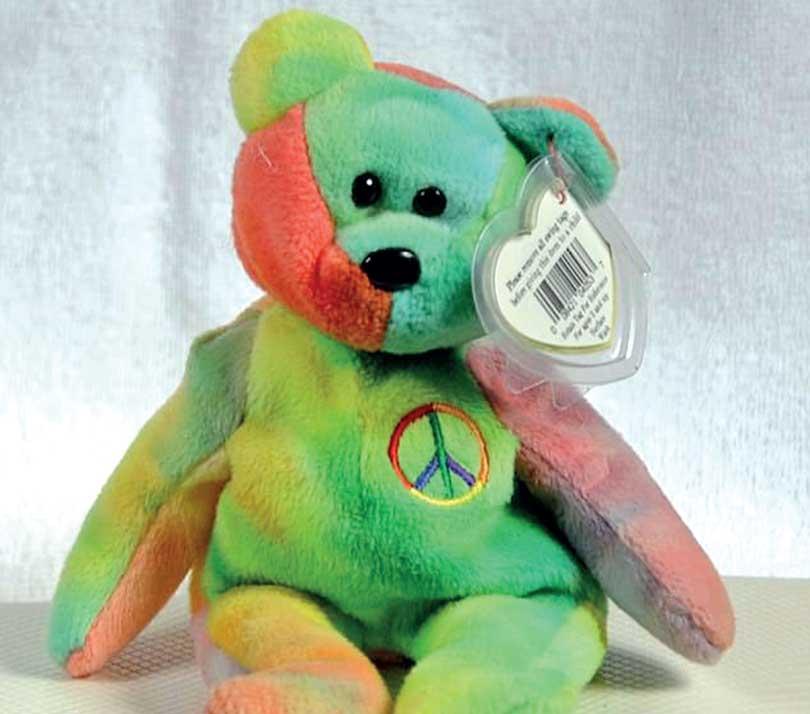 Antique experts have revealed the value of many Nineties toys has increased among collectors - including Beanie Babies. Peanut the Elephant and Peace Garcia (with a rare tie-dye colourway), as seen above, regularly sell for upwards of £1,000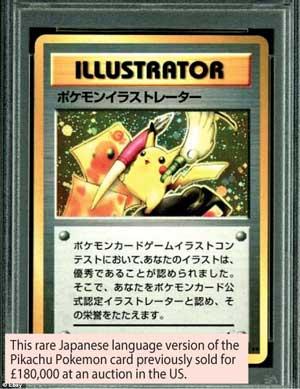 Those who grew up in the nineties will be stunned to discover how much the toys of their childhood are now worth, according to experts. Big name brands including Super Soaker, Beanie Babies and Furbies have seen their value skyrocket in the decades since they first hit shelves, with some worth thousands of pounds. Researchers at Save The Student spoke to experts to find out which toys fetch the most on the second-hand market. Here we reveal the Nineties toys that have caught the attention of antique collectors - and how much they might be worth...
BEANIE BABIES
Antique experts have revealed the value of many Nineties toys has increased among collectors - including Beanie Babies. Peanut the Elephant and Peace Garcia (with a rarer tie-dye colour) regularly sell for upwards of £1,000 ($,1250).

POKÉMON CARDS
This rare Japanese language version of the Pikachu Pokemon card previously sold for £180,000 ($195,000) at an auction in the US. It first sold in the early 2000s for around £18,000 ($23,000). Other rare cards including the first edition Shining Charizard are valued at over £1,000 ($,1250). Cards in pristine condition regularly sell for this sum or more on eBay.

HARRY POTTER BOOKS
Harry Potter books can be big ticket items, with this hardback first edition book selling for £33,000 ($41,000) at an auction this year. The book was rescued from a school and kept safe. You can spot whether or not yours is one of the first 500 hardbacks due to the fact that 'philosopher' is spelled incorrectly on the back cover. Another error is the fact that the phrase '1 wand' features twice in the list of equipment required for Hogwarts pupils on page 53. And rather than listing the author's name as JK Rowling on the inside page, the first edition reads 'Joanne Rowling'. Other rare editions of the book can fetch around £5,000 ($6,100).

MONSTER XL SUPER SOAKER
The Monster XL Super Soaker has previously fetched up to £200 ($252) at auction, with other models being sold for around £50 ($63) on eBay. While Nerf Super Soaker water pistols remain popular, the XL model - first released in 2000 - has been discontinued. It's still the world's largest Super Soaker, even making its way into the Guinness Book of Records, and is the only model to feature a built-in bipod.
My Little Pony 'Firefly' from 1983 once sold for £786 on eBay

MCDONALD'S HAPPY MEAL INSPECTOR GADGET TOY
McDonald's Inspector Gadget from 1995 is among the most expensive Happy Meal toys of the Nineties. According to Loveantiques.com, the figure is worth around £262.89 ($330).
MY LITTLE PONY FIREFLY
My Little Pony 'Firefly' from 1983 once sold for £786 ($990) on eBay, with later rare toys having been valued at as much as £150 ($190), according to Save The Student.

DISNEY VHS TAPES
Experts recommend selling Disney VHS tapes in sets, revealing those that haven't made it to DVD are likely to fetch the most money at auction. A banned version of The Little Mermaid once sold on eBay for £8.48 ($10).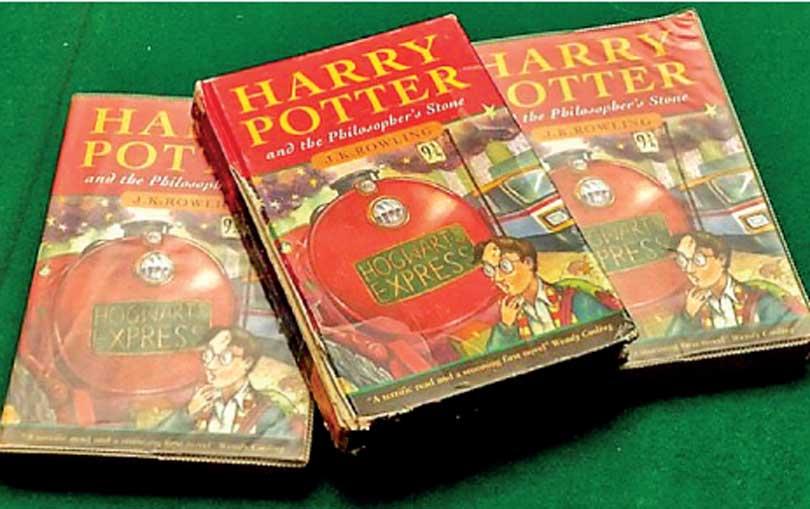 First edition Harry Potter and the Philosopher's Stone published in 1997, worth £33,000

TAMAGOTCHI
Long before there was a mobile phone app for every game conceivable, children would carry a Tamagotchi around for entertainment. The handheld devices manufactured in Japan were extremely popular when they debuted in 1996. Tamagotchis that have remained unopened since they were purchased can attract buyers who are willing to pay over £100 ($126), while opened toys are worth just £10 ($12). A Bandai Original Tamagotchi in white and red has been the most expensive sold on eBay.

GAME BOY
Game Boy rose to popularity at the end of the Eighties, joining the likes of gaming consoles such as Sega Game Gear and Atari Lynx. The Game Boy from the early Nineties can sell for around £50 ($63), however if the box has never been opened the value increases to around £250 ($315).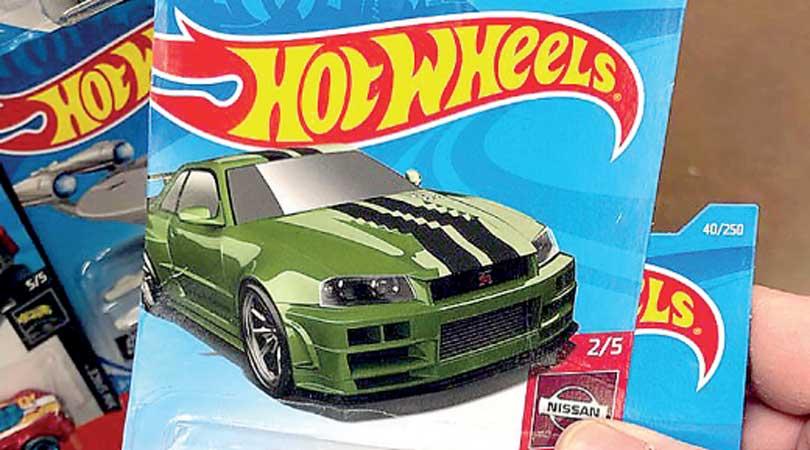 Depending on which Hot Wheels Treasure Hunt cars you have in your collection, you might find buyers willing to pay up to £555

FURBIES
An original Furby from 1998 is highly coveted among antique buyers, with prices for different models ranging from £30-£200 ($37-$252).

POLLY POCKETS
You may want to think twice before tossing out those old Polly Pocket toys as the popular tiny doll sets could now be worth a small fortune. Vintage Polly Pocket items, first developed by Blue Bird Toys in the early '90s, can now sell for up to £450 ($570) online, depending on their condition. The toys with highest value appear to have been sold between 1989 and 1998, before the line was redesigned by Mattel. Two Polly Pocket sets - The Little Mermaid and Alice in Wonderland - have previously sold on eBay for £1,421 ($1800) – but they were in mint condition and unopened. Yet even jewel cases still fetch between £10 ($12) to £30 ($36) when unwrapped and sets of the toys can go for hundreds.

LEGO
If you've got old Lego stashed in the back of a closet, now is the time to dust if off as it could net you a small fortune. According to eBay, Lego's popularity has skyrocketed with rarer collections from the mid-nineties earning a tidy profit with some fetching more than £5,000 ($6,300). Lego sets which earned the most on eBay include the Star Wars Millennium Falcon, first edition, with a reported sales figure of £5,278 ($6,660) and a Star Wars Figurine C-3PO solid gold 14K, £4,726 ($5,400). The Harry Potter Fantastic Beasts Lego set also earned a pretty penny on the site after having sold for £4,444 ($5,600) in Australia. But you can also expect to get around £50 ($63) for a large bundle of mini Lego figures or other parts.
.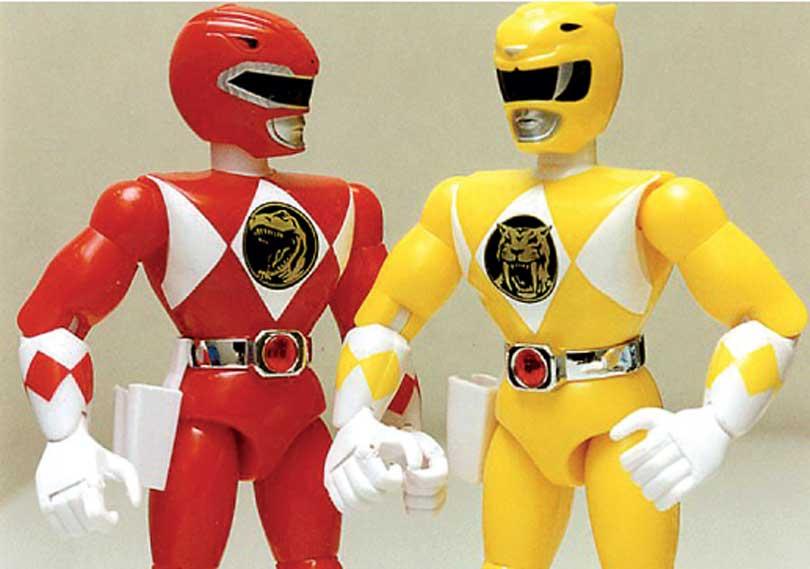 Power Ranger figurines in mint condition (and boxed) range in price from £55 to £100

MARIO KART 64
The Nintendo 64 was an iconic piece of technology for anyone growing up in the late nineties - and a favoured game was Mario Kart 64. Old game cartridges could be worth a lot more than their original sale price now, especially the rarer games. Mario Kart 64 - when in the original box - is worth an impressive £50 ($63), and still reaches £30 ($36) when opened.

HOT WHEELS TREASURE HUNT CARS
In the mid-90s, Hot Wheels Treasure Hunt cars could be bought for a few dollars each. 'Today, the market for these is strong,' said Toy collector Chad Aitken, from Lobos Collectables in Melbourne in 2019, 'But it depends which cars you have in your collection.' Depending on which Hot Wheels Treasure Hunt cars you have in your collection, you might find buyers willing to pay up to £555 ($700).
POWER RANGERS FIGURINES
Original Power Rangers figurines from 1990s are highly collectable and in-demand with buyers. Vlatka Lake of the family-owned self-storage company Space Station previously suggested that when selling, factors such as the condition of the box help to determine the price - and he says to make sure the toy comes with its weapon. 'Whenever we get collections we always ask the seller to spend an extra hour hunting the boxes that the toys are in for their weapons as sometimes these can be worth more on their own than the figures that belong to them,' he said. Power Ranger figurines in mint condition (and boxed) range in price from £55 ($70) to £100 ($126).
Daily Mail