---
A woman who accused President Donald Trump of groping her nearly a decade ago has reportedly subpoenaed him for all of the documents from his presidential campaign about every woman who accused him of inappropriate sexual behavior.

Sum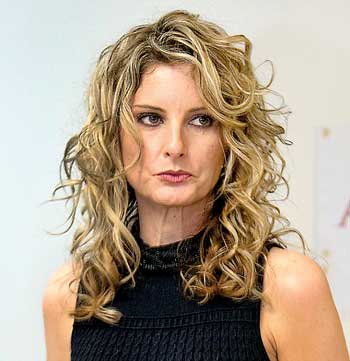 mer Zervos, who is a former contestant on The Apprentice, filed the subpoena in March as part of her defamation lawsuit against the 70-year-old president for accusing her and others of lying, BuzzFeed News reported. The subpoena, which first appeared in court files last month, is ordering Trump's campaign to give 'all documents' relating to Zervos and the numerous other women who allege they were victims of sexual misconduct from Trump.

A few of the women first spoke out against the then-Republican presidential candidate during the final months of the election campaign in 2016 after an Access Hollywood tape leaked from a 2005 recording where Trump can be heard bragging about grabbing p***y.

The subpoena also calls for all of his campaign documents related to the shocking tape and to his numerous denials of the accusations that were lodged against him during that time period.
The president's attorneys have been working to get the lawsuit dismissed or even delayed until he leaves office.

They even tried to stop the subpoena and called it too 'far reaching', BuzzFeed News reported. The president's attorneys have until October 31 to respond to Zervos' subpoena, according to her attorney Gloria Allred.
US, (Daily Mail),
16 October 2017 -