---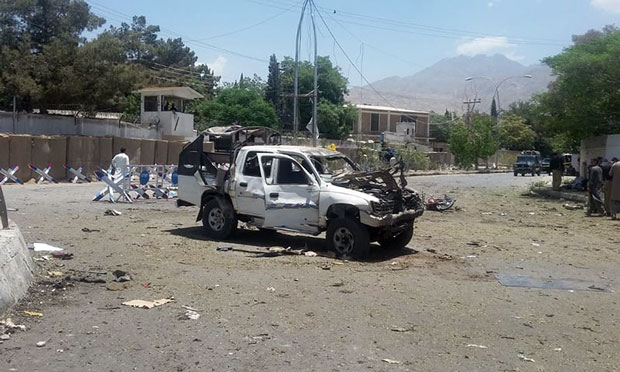 Quetta, (Dawn.com/AP),23.06.2017 - At least 11 people including five policeman lost their lives, while 21 others were injured in a suicide blast that shook Shuhada Chowk in Quetta's Gulistan Road area on Friday morning, police said.

The injured were moved to Quetta's Civil Hospital, where an emergency was declared. Security was tightened across the city following the attack. According to DawnNews, the blast occurred close to Inspector General of Police Ehsan Mehboob's office.

The blast was powerful enough that it was heard across the city, shattering windows of nearby buildings, said police spokesman Shahzada Farhat.

TV footage showed several badly damaged cars and a road littered with broken glass.

Deputy Inspector General of Police Abdul Razzaq Cheema, while talking to media, said it had not been determined yet who was being targeted in the attack. Anwarul Haq Kakar, a spokesman for the provincial government, said the bomb was planted in a moving car.

No one claimed responsibility for the attack, but Kakar blamed India for the blast. He offered no evidence.