---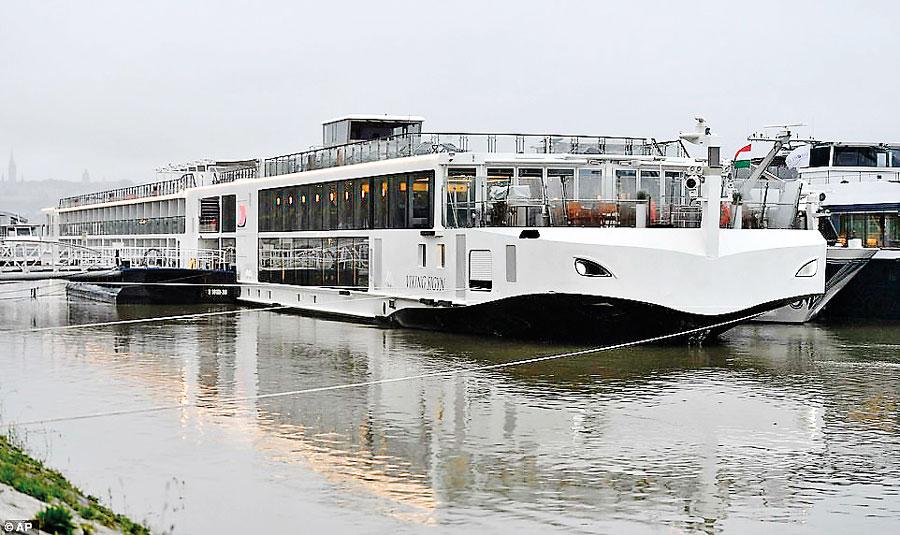 A river cruise ship crashed into and sank a smaller tourist boat during a storm in Budapest last night, leaving seven South Koreans dead and 21 missing, including a six-year-old girl.

Footage shows the 442ft Viking Sigyn floating hotel colliding with the 89ft Mermaid on the River Danube close to the Parliament building amid torrential rain in the Hungarian city. The Viking appears to hit the Mermaid from behind, before the smaller Soviet-era vessel, which was carrying a total of 35 people, spun sideways on impact.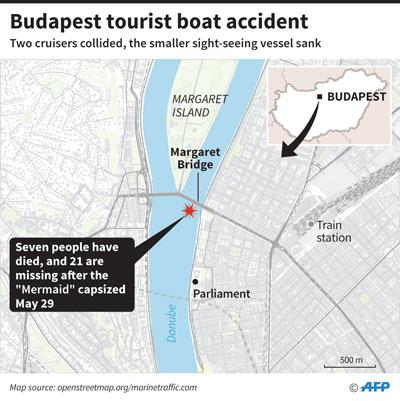 The Mermaid then capsized before sinking in just seven seconds on a fast-moving stretch of the river which has swollen during heavy downpours throughout May.

Seven passengers were said to be in a stable condition in hospital despite suffering hypothermia. One person was found some two miles from the scene of the crash, but rescuers say the chances of finding further survivors is 'minimal'.

The wreckage of the 70-year-old Mermaid - which was refurbished in the 1980s - was found on the riverbed after several hours of searching near the Margaret Bridge, one of the main crossings connecting the two parts of the Hungarian capital.

A total of 33 South Koreans were on board with none wearing life jackets, officials from the country said, adding that seven were known to have died.
Hungary, (Daily Mail), 30 May 2019