---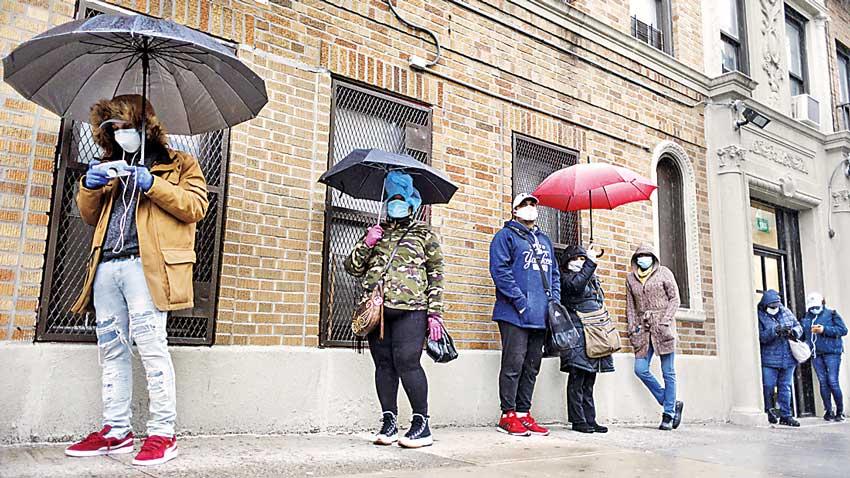 The novel coronavirus is spreading rapidly in several parts of India and the public should remain extremely vigilant, Prime Minister Narendra Modi said Sunday as the number of infections in India neared 1.4 million.

"We must understand that the virus is as deadly today as it was at the beginning and we need to be even more careful," Modi said during his monthly radio address.

He advised people to continue wearing masks, washing their hands and upholding social distancing and hygiene rules, referring to the measures as "our weapons to fight the virus."
India's Health Ministry reported 48,661 new infections and 705 deaths on Saturday.

With a total of 1,385,522 coronavirus infections, India, a country of 1.3 billion people, ranks third among nations worst-hit by the virus after the United States and Brazil.
Experts say that with testing rates per million comparatively low, the real numbers are likely much higher.

Covid-19 cases in India have spiked since mid-June as the country emerged from a strict lockdown and resumed economic and other activities and also ramped up testing.

Several regions have reimposed lockdowns for short periods to contain the spread of the disease. The states of Karnataka and Tamil Nadu have restricted the lockdown to Sundays, while West Bengal has reduced it two days a week.

The north-eastern hill state of Sikkim reported its first Covid-19 death on Sunday in a 74-year-old man who was also suffering from hypertension and diabetes. The state extended its lockdown until August 1.

New cases were reported Saturday in at least half of India's 36 states and federally-administered territories.

In the central Indian state of Madhya Pradesh, the state's chief minister Shivraj Singh Chouhan was among those who tested positive.

As infections continue to spiral, human trials have begun on a vaccine candidate developed by Hyderabad-based firm Bharat Biotech. The firm's Covaxin is among scores of vaccine candidates in various phases of clinical trials across the world.Fifty people have been administered the vaccine in an initial trial at a dozen sites across the country, according to the Indian Council of Medical Research.

Results of pre-clinical studies had been promising and showed extensive safety and effective immune responses, Bharat Biotech said in a release.
DPA, 26TH JULY, 2020