---
(Daily Mail, London), 31 March 2017 - Israel's security cabinet on Thursday approved the building of the first new settlement in the occupied West Bank in nearly two decades, even as Prime Minister Benjamin Netanyahu negotiates with Washington on a possible curb on settlement activity.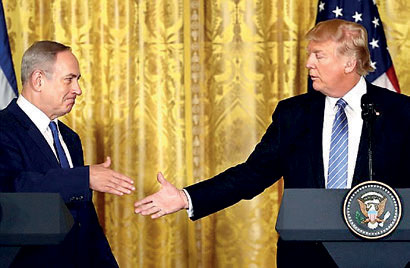 The unanimous vote in favor of construction of the new settlement in an area called Emek Shilo came after Netanyahu earlier told reporters: 'I made a promise that we would establish a new settlement ... We will keep it today.'

The result of the vote was announced in a government statement.

Palestinian officials swiftly condemned the move.

'Today's announcement once again proves that Israel is more committed to appeasing its illegal settler population than to abiding by the requirements for stability and a just peace,' said Hanan Ashrawi, an executive committee member of the Palestine Liberation Organization.

There was no immediate reaction from US President Donald Trump's administration, which is in discussions with Israel on limiting the construction of settlements on land Palestinians seek for a state.