---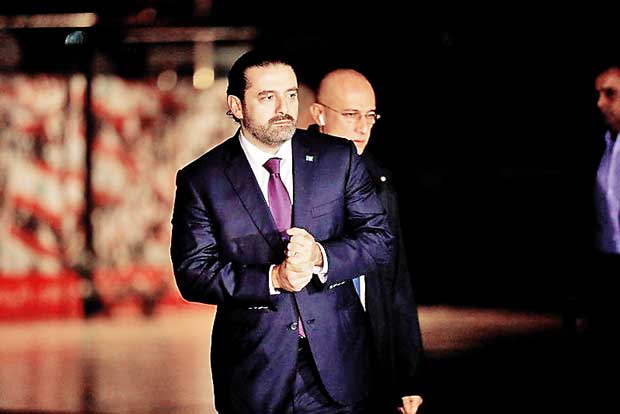 DPA, 22nd NOVEMBER, 2017- Lebanese Prime Minister Saad Hariri put his resignation on hold, more than two weeks after saying he would step down from office.

"I offered my resignation today to President [Michel] Aoun, he asked me to wait on it and I agreed," Hariri said on Wednesday in a brief statement after a closed door meeting with Aoun.
House speaker Nabih Berri also attended the meeting.

Hariri said postponing the resignation will allow for a serious dialogue within the country.

Hariri arrived in Beirut late Tuesday more than two weeks after he announced his resignation while in Saudi Arabia. Aoun refused to accept his resignation until he returned to Beirut.

Prior to the meeting with Aoun, Hariri attended a military parade to mark the 74th anniversary of Lebanon's independence on Wednesday.

His shock announcement of resignation led to a political crisis and raised international fears that Lebanon is being caught in a proxy feud between Saudi Arabia and its regional rival Iran, after Hariri accused Iran and its allies of plotting to have him assassinated.