---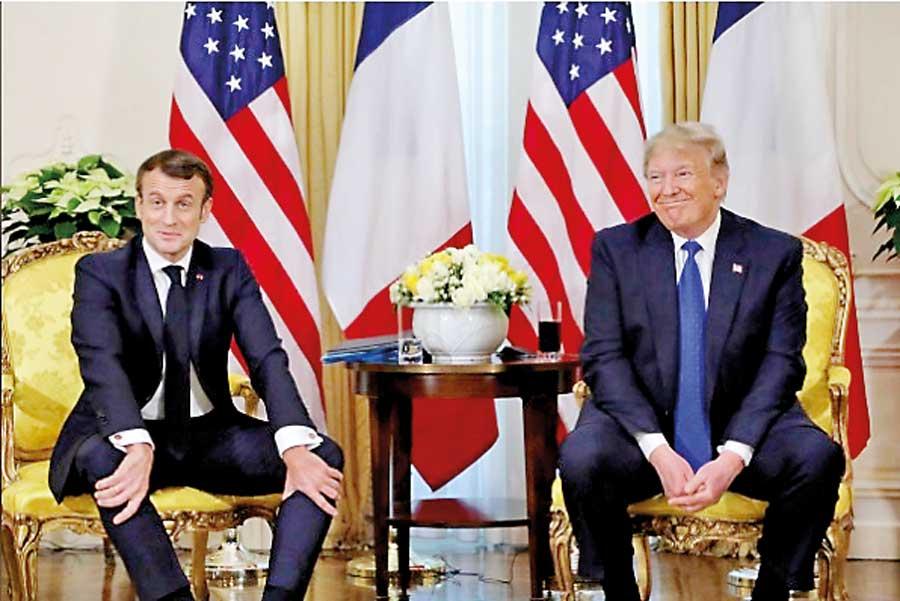 In formal talks following a Buckingham Palace reception on Tuesday to celebrate 70 years of NATO, European leaders led by Germany and France aim to tell Trump they will not be treated as junior partners as they confront global conflicts.

Despite Trump's accusations on Tuesday that allies were "delinquent" in their failure to spend as much as the United States on their armed forces, Europe, Turkey and Canada will use the gathering at a luxury golf club north of London to argue they will spend $400 billion collectively on defence by 2024.

"If we invest money and risk our soldiers' lives... we should be clear on NATO's fundamentals," French President Emmanuel Macron said on Twitter, adding that on Wednesday he would "defend the interests of France and Europe." That is likely to include a push to broaden NATO politically to consider a bigger role for the alliance in the Middle East and possibly Africa, although Berlin and Paris must first seek NATO support for a "wise persons" group to draw up reform plans.

In a final communique, NATO allies will recommit to their pledge to defend each other, while Britain is also expected to put six warships, two fighter squadrons and thousands of troops at NATO's disposal to meet a U.S. demand for European armies to be more combat-ready.

NATO will also warn China for the first time that it is monitoring Beijing's growing military might.
WATFORD REUTERS Dec 4
---
Nasty Trump clashes with Macron before NATO summit
U.S. President Donald Trump and French leader Emmanuel Macron clashed over the future of NATO on Tuesday. In sharp exchanges underlining discord Trump demanded that Europe pay more for its collective defense and make concessions to U.S. interests on trade.

Macron, the French president, stood by comments he made last month describing NATO as suffering from a lack of strategic purpose akin to "brain death", and criticized fellow NATO member Turkey.

Trump said Macron's criticism of NATO was "very, very nasty" and questioned whether the U.S. military should defend any countries that were "delinquent" on alliance targets for national military spending.
LONDON (Reuters)