---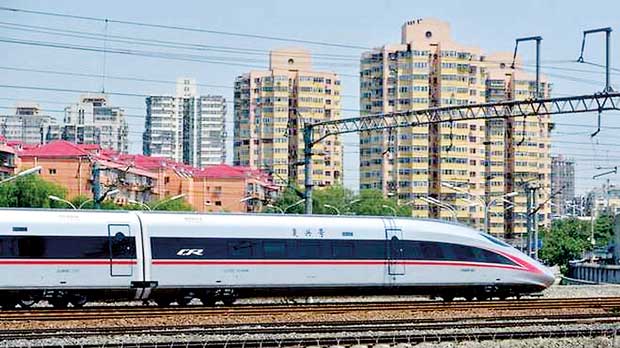 THE HINDU, 26th JUNE, 2017
China's indigenous next generation bullet train, with a maximum speed of 400 kmph, made its debut today on the country's busiest Beijing-Shanghai line. 'Fuxing', or rejuvenation, a CR400AF model, departed Beijing South Railway Station at 11:05 AM for Shanghai. At the same time, a CR400AF model left Shanghai Hongqiao Railway Station for Beijing. The train took about five hours and 45 minutes to reach Shanghai. On its way, it stopped at 10 stations, including Jinan, Shandong province and Tianjin. The new bullet trains, also known as electric multiple units (EMU), boast a top speed of 400 kilometres per hour and a consistent speed of 350 kilometres an hour, state-run Xinhua news agency reported. The Beijing- Shanghai line, the country's busiest route, is used by 505000 passengers daily. The train was designed and manufactured by China, the report said.

The train includes a sophisticated monitoring system that constantly checks its performance and automatically slows the train in case of emergencies or abnormal conditions. A remote data-transmission system, a control centre will be able to monitor the train in real time, it said.