---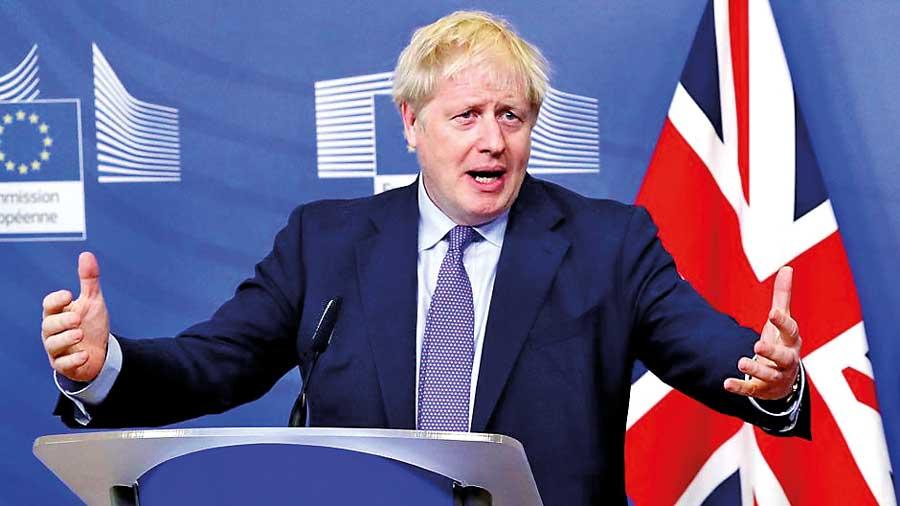 Britain secured a Brexit deal with the European Union on Thursday, more than three years after Britons voted to leave the bloc, but Prime Minister Boris Johnson must still win a knife-edge vote in parliament to get the agreement approved.

The deal comes after years of divisive and frequently acrimonious discussions with the EU, including successive days of late-night talks this week.

"Where there is a will there is a deal - we have one!" European Commission President Jean-Claude Juncker said in a tweet a few hours before the start of an EU summit in Brussels.
At a news conference with Johnson, Juncker said the deal meant there would be no need for a further delay to Britain's departure and negotiations on the future relationship between Britain and the EU would begin as soon as the deal was approved by the UK and European parliaments.

"Now is the moment for us to get Brexit done and then together to work on building our future partnership, which I think can be incredibly positive both for the UK and for the EU," Johnson said, praising both Juncker and the EU's chief negotiator, Michel Barnier, for their efforts. "I hope very much ... that my fellow MPs in Westminster do now come together to get Brexit done, to get this excellent deal over the line and to deliver Brexit without any more delay."

Juncker said he would recommend that leaders of the other 27 member states approve the deal.

"There must be no prolongation — it has to happen now," he said of the deal, ruling out any extension of talks.Before EU leaders sat down for their summit, Johnson went around the table shaking hands with them one by one. He also spoke briefly with Merkel and Macron, with all three laughing
and smiling
REUTERS, 17th OCTOBER, 2019