---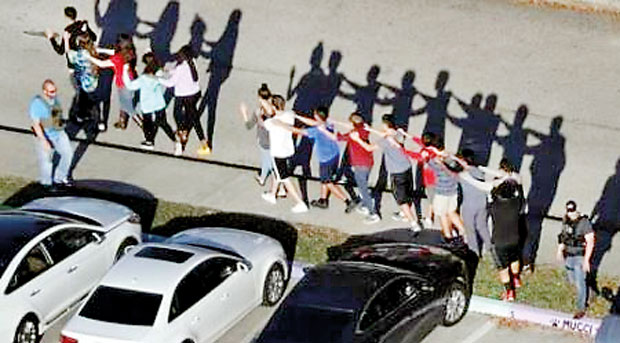 At least 17 people have been killed in a mass shooting at a high school in southern Florida, police
said Wednesday.

Scott Israel, the sheriff of Broward Country, said 12 victims were found dead inside the school building, two others were found outside and a further victim was found in a nearby street.
He added that two others died of their injuries after being transported to local hospitals.

The 19-year-old suspect, identified as Nikolas Cruz, opened fire with an AR-15 rifle at Marjory Stoneman Douglas High School in Parkland, Florida, after setting off a fire alarm.

He had been expelled from the school "for disciplinary reasons," Israel said.

"It's catastrophic. There really are no words," Israel said.

Cruz was in custody, but the scene at the Parkland school - some 75 kilometres north of Miami - was "still active," the Broward Country sheriff's office said on Twitter.

DPA, 15th FEBRUARY, 2018