---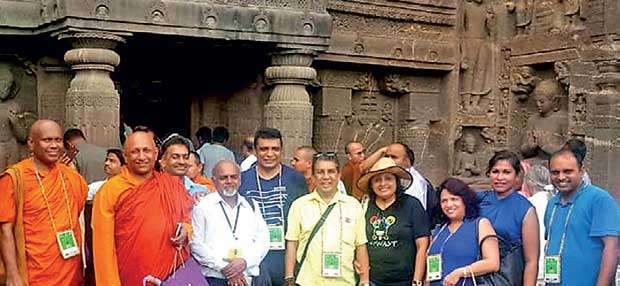 The delegation
---
Englishman Army John Smith was in a hunting expedition in 1819 in the verdant forest of the Deccan plateau in Maharashtra, India. He was tracking a tiger when he made a sudden discovery- Ajanta rock-cut temples covered under foliage in the district called 'Aurangabad' ofMaharashtra State in India.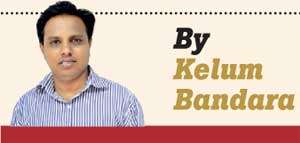 It appeared that there was just one cave hewn into the huge rock, but it turned out to be 29 caves cut into the boulder finally. Upon discovery, according to historians, Smith entered the cave where he stumbled upon flaming a grass torch to find paintings and the Buddha statues faded by tome. Accidental discovery finally opened the door to enter India's glorious history of Buddhism. Born in Lumbini of the present day Nepal as Prince Siddhartha, the Buddha attained enlightenment in India. His main religious and spiritual work concentrated particularly in northern and central India, particularly covering the states such as Uttar Pradesh, Bihar and Maharashtra. Enough and more archaeological evidence have been found to confirm the Buddha's activities in this terrain.
The marvelous rock-cut temples or caves speak volumes about the ancient Buddhist heritage of India related to the Buddha's activities. Found on the walls of these vaulted and colonnaded rock-cut chambers are ancient paintings, sculptures and murals depicting Buddhist literature with a particular emphasis on the Jataka tales.These rock–cut chambers had been abandoned for more than 1000 years.
In 1983, it was designated a UNESCO World Heritage Site. According to historians, these caves were abandoned in the fifth century AD. What is hewn from the solid rock are a line of caves that serve as Chaitya Grihas and Vihares. Historians believe that the Buddhist monks had used them during their months of retreat.
The walls of the rock temples are adorned with the images of the Buddha, the princes and princesses, of animals, palaces, silks, and jewellery with richness in art.
The Indian government has now embarked on an ambitious mission to showcase its Buddhist heritage to the world both for spiritual purposes and tourism promotion targeting well over 500 million Buddhists living in countries such as Sri Lanka, Japan, Cambodia, Myanmar, Vietnam, Indonesia, Malaysia and so on.
It conducted its sixth edition of the International Buddhist Conclave between August 23 and 26 covering New Delhi, Aurangabad, Bodhgaya and Varanasi. India invited delegates from 30 different countries in the world for this mega event that displayed Indian hospitality in its greatest form. Aircraft with delegates on board were given symbolic water salute. They disembarked from their aircraft to the petal strewn aerobridge that is to promote tourism to the Buddhist sites spread across India. In this exercise, India projects itself as the land of enlightenment and sees Buddhism as the greatest gift of that country to the Buddhist world. Indian President Ram Nath Kovind inaugurated the conclave and gave a speech outlining how Buddhism asserted its peaceful expansion across the sub-continent through the ancient Silk Road. In his view, it is the early basis of globalization. Today five Indian states are involved in the development of Buddhist circuit: Uttar Pradesh, Madhya Pradesh, Bihar, Gujarat, and Andhra Pradesh.
Ajanta Caves are well featured along the circuit. In fact, it is established that ancient artists who worked on Sigiriya paintings in Sri Lanka and Mogoa Grottoes in Dunhuang, China have drawn on from Ajanta paintings.
In India, there are more than 1500 such cave temples. Amazingly, around 900 of them are Buddhist. Our travel guide Ram Pitambare who is a history scholar, said these paintings in Ajanta bear resemblance to Greek art, a phenomena of Greko-Indian culture that spread from the 4th century BC in India through the expeditions of Alexander the Great.
India leaves no stone unturned in its pursuit of attracting tourists to these Buddhist sites including Bodhgaya, Nalanda and Kushinagar and so on. To make it even more attractive to tourists, the airports in the areas with Buddhist sites are echoed with the music and even Pali stanzas are played at the airports in places like Aurangabad and Gaya, considered the gateways to heritage sites.
Higher Education Minister Wijeyadasa Rajapakshe and State Minister of Tourism Promotion Ranjith Aluvihare attended the event representing Sri Lanka. Minister Aluvihare said he was inspired by the event, and would organize a similar conclave in Sri Lanka next year.
"Sri Lanka has great potential to do it," he said.
---
Sri Lankan culture and Indian culture have a lot of similarities: Ram Pitambare
Ram Pitambare, a history scholar turned travel guide, spoke to Daily Mirror about Ajanta caves and Buddhist heritage in Maharashtra. He has obtained two MA degrees in history.
Excerpts:
Q How do you describe the Buddhist heritage in Maharashtra in India?

As far as the entire Indian subcontinent is concerned, there are 1700 rock cave temples in India. Out of them, including the ancient caravan route, we have 1241 in Maharashtra. Actually, 80 percent of them are Buddhist, 16 percent Hindu and the remaining four percent Jain. The major or pivotal role was played by Buddhism in the life of Maharashtra. From second century BC till eighth century AD, mostly under the dynasties such as Satavahanas dynasty, Vakataka, Chalukyas, Kalachuri, Rasthzakuta Dynasties, they have managed hewing out all these rock temples or monolithic temples along the ancient caravan route. For example, from the capital of Satavahan rulers to the ancient seaport near Nalasopora, Mumbai, we can see some of these cave temples in Paithan, Aurangabad. Ahead of that, we find them in, Daulatabad, Ellora, and Blazon Lens. Also, in Daulatabad, we have a group of rock temples in Nasik. In Junnar, we have got Asia's largest rock temples in four groups.
In Ellora, if anybody takes a right turn and travels on the caravan route towards Ujjani, they will find a whole lot of cave temples like Ajanta. If the entire evolution of rock cut architecture of temples is to be studied, Maharashtra offered the best example.
Q This is a unique form of architecture associated with Buddhism. What is the reason for it to be associated with Buddhism in main from a historian's point of view?
That is a very unique thing they have done. Compared with the structural buildings, the rock temples have ten times more life. If you construct a building, it may last 500 years to the maximum. But, the rock temples have lasted for more than 3000 years. Scholars say they may last another 200 years. There is no need to carry materials from other places. When you hew out the rock, you can scoop out building materials that can be recycled for building statues. Ecologically, these rock temples are warm in the winter and cold in the summer. So, they offer a comfortable stay for monks.
Q Though the Buddha's activities and movements were concentrated mostly in the territory presently coming under India, it is no longer the major religion of India. What is the reason you see?
The emergence of Vajrayana and sub pantheons of it such as Tantrayana and Sabrayana is one reason. When monks got involved more and more into the material world and physical pleasure, the dissipation of growth of Buddhism started. In addition to that, at the end of the ninth century, Islam arrived in this part of the world. They tried to massacre the monks. People who got scared ran out of this area to the Himalayan states. Buddhism went up for Bhutan and entered China in the fifth century.


Q Now, we see the resurgence of Buddhism in the state. What is the reason for it?
It is due to B.R. Ambedkar. He was born in India, took his education in England and became the Law Minister of India. He was the one who made the revival of Buddhism. Dr. Ambedkar was a Hindu by birth. Being an untouchable, he was thrashed a lot. He asked people to accept Buddhism which never gives shelter to the caste system. The caste system is all that discrimination giving you a humiliating life. You should rather be Buddhist, educate yourself and unite yourself. Dr. Ambedkar's thought is considered as a neo-Buddhism. This neo- Buddhism is nicely explained by the state government of Maharashtra. Buddha and Dhamma, the book written by V.R. Ambedkar is there. Because of Buddhism, the down-trodden got attracted to education. They went to the next position taking the best education because of Dr. Ambedkar.
After the demise or Mahaparinibbana of the Buddha, the main patronage of Buddhism lapsed. Rather, the strong Hindu revivalists like Sankaracharya played a different trick. They knew that they could not defeat the revival of Buddhism by force or by intellectual power. They tried to overpower Buddhism by describing the Buddha as the ninth incarnation of Vishnu. The International Mahabodhi Society is fighting against the Hindu fundamentalists to get back the original Buddha sites for Buddhism, like the Mahapada Temple of Bodhgaya. The Hindus worship it as Vishnupada Temple. Likewise, hundreds of cave temples were taken over by the Hindus and converted to Hindu Shiva or Vishnu temples.


Q What is the kind of patronage given by the state government of Maharashtra to promote Buddhism?
Besides the efforts of Dr. Ambedkar, there are other stalwarts. Even madiaeval kings curbed the practice of the caste system. Otherwise, Brahmans were saying that Sudras and women had no right to education. If you are born into a poor family or the lower caste, you have no right to rise above that level. That was why, as a king, the Sahumastra took a lot of effort in educating those poor communities. Even his wife worked shoulder to shoulder with him. She gave that nectar to women.
rahmanic literature taught that your husband was your god. I have my personal experience in my childhood. I was barely four years old. In stalwarts' houses, there were special glasses and cups, sometimes the empty shells of coconut, to give water to low caste people. Copper or brass utensils were not given to them. They were treated as untouchables. Untouchables were supposed to fasten the broom behind and drum on their tummy. They have to beat the drum when walking along the streets, to inform that they were travelling and that the sanctity of the higher caste groups should not be disturbed.


Q When you talk about Ajanta rock-cut temples, the paintings and artistic works bear resemblance to those in Sigiriya in Sri Lanka and the Mogao caves in Dunhuang, China. How do you describe that historical connection?
Right from Asoka's period in the third century BC, Asoka established official relations with Han Dynasty of China. Celebrated Chinese monks visited India. They went with texts written on palm leaf manuscripts. Before Christ, it was Theravada in those parts. Through China, it went into other parts of the Far East.It was the post Nirvana period of the Buddha. From here to the Shiyang valley of South China, certainly, taking inspirations from Ajanta, the Chinese people converted them into cave temples in Dunhuang. They have copied the thousand Buddha paintings there, taking a lesson from Ajanta.
Asoka's son and daughter were personally sent to Sri Lanka. Along with them, stalwarts were sent for the spread of Buddhism in the south of India. Arahat Mahinda and Sangamitta were sent to Sri Lanka. . People from Sri Lanka were coming on pilgrimages. Amaravati is the place where Satvahana architecture got flourished.
Sri Lankan culture and Indian culture have a lot of similarities. People of Sri Lanka, be they Sinhalese or Tamil, are similar to those in southern Indian states. That cultural affiliation made our way easy for the cultural assimilation. That is my opinion.