---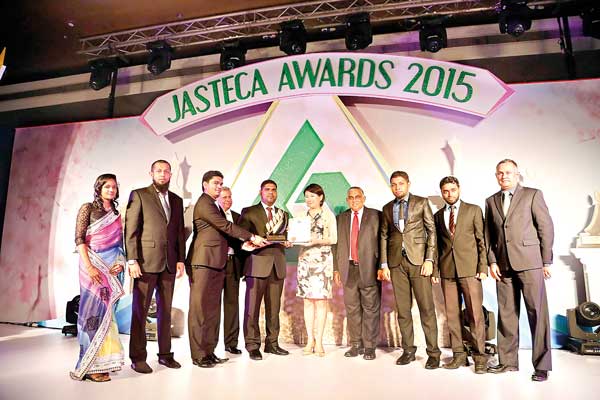 Nolimit family with the prestigious awards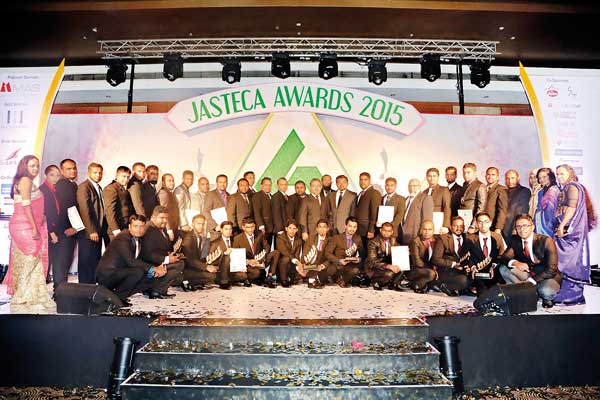 Team Nolimit receiving the award
Sri Lanka's leading fashion retail chain, Nolimit, won a slew of awards at the prestigious JASTECA 5S Awards held at Hotel Galadari recently.
The Japan Sri Lanka Technical Cultural Association (JASTECA) is the gold mark of excellence for companies practising Japanese productivity concepts such as 5S and Kaizan in their organisations. The eagerly-anticipated JASTECA 5S Awards recognize the best 5S practicing organisations in the country.

As the most awarded company in its category at the competition, Nolimit won the Trade and Service Sector Award for the fourth consecutive year, reinforcing its professionalism and expertise in the sector. Besides this coveted award, Nolimt Support Services was bestowed with the Trade and Service Sector Award – Large Category and Nolimit Ratnapura was awarded the Trade and Service Sector Award – Medium Category, while Merit Awards were won by Nolimit Kandy, Kurunegala, Kegalle, Nugegoda and Nolimit Image Wellawatte.

Furthermore, Compliance Certificates were awarded to Glitz Kandy, Glitz Mount Lavinia, Glitz Hyde Park Corner and Nolimit Wellawatte.
Nolimit embarked on its 5S journey way back in 1998, a pioneering move for any company in the sector in which it was operating at the time. Ever since then, the retail chain has ensured and enforced 5S principles across its locations, infusing a culture of high productivity and professionalism to benefit its customers. Nolimit has been walking away with honours at the JASTECA 5S awards since 2012.

Nolimit's 5S journey has empowered it to enhance its workplace by minimizing wastage by managing resources optimally. This has resulted in greater cost management and streamlined operations, which has ultimately translated into customer convenience. All Nolimit, Glitz and Pallu outlets practice 5S with an ultimate objective of extending an enhanced shopping experience to customers.

The JASTECA 5S award winners are selected after a strict evaluation process entailing several rounds of audit by an eminent panel of judges including experts from Japan. Winning most of the awards in the category for the last four years, Nolimit has consistently proved its credentials.

Commenting on yet another power-packed performance by Nolimit at the 2015 JASTECA 5S awards ceremony, Nolimit Training and Development Senior Executive N. Rawoof Zaid said, "We are proud to once again to walk away with the majority of awards in our category at the JASTECA 5S awards. Since we embarked on 5S implementation in 1998, we have built and consolidated our proficiency and expertise in the area even further, such that all our outlets embody the true spirit of 5S principles.
We have accrued significant gains from adopting this Japanese methodology and we are proud to be recognized on this high-profile industry platform for our efforts in infusing professionalism into the sector. Kudos to our staff for their dedication in upholding the 5S principles to deliver better results for the company and a better shopping experience for our customers."

The JASTECA is a not-for-profit service organisation established in 1984 with a vision to becoming the leading association in Sri Lanka in promoting human resource development and transfer of technology. It commenced the 5S competition in 1996 aiming to implement and develop 5S practices across institutions and industries in the island.