---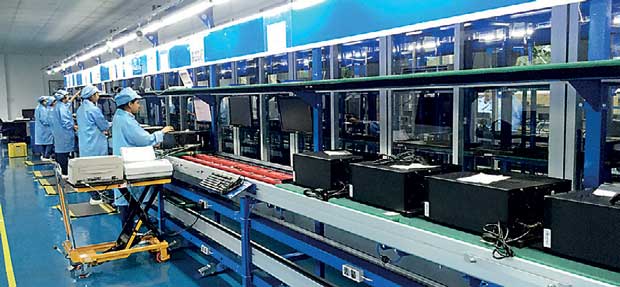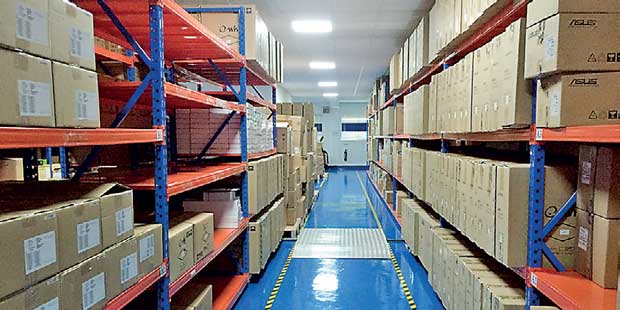 Sri Lanka's only Original Device Manufacturer (ODM), EWIS Colombo was ranked as one of Top 25 Great Places To Work 2017 at the recently concluded Great Place To Work event.

Entering the competition for the first time this year, EWIS Colombo was one of three group companies to bring recognition to the EWIS brand.

EWIS Colombo manufactures a range of high quality, affordable and environmentally suited devices that include laptops, tablets, phones, desktops, power-banks, and other
electronic gadgets.

"Apart from our employees feeling a sense of pride for what they do, we believe that it is time for Sri Lanka to boast of a quality product that is made in Sri Lanka for Sri Lankans" said EWIS Group Chairman Sanjeewa Wickremanayake.

EWIS Colombo works in partnership with Intel and Microsoft Sri Lanka and is a valued member of the Intel Education Alliance, which is a global effort across over 70 countries and with over 500 education partners. EWIS focuses on manufacturing products from the Intel Education Solutions product suite such as the Intel Classmate PC. These products are purpose built to meet the needs of students in emerging economies.

The plant is also the only computer production facility in Sri Lanka that has been accredited as a Microsoft OEM named partner. The factory is equipped to manufacture PCs of varying form factors which will cater to multiple segments in the country such as private, public and education sectors who have different IT requirements. Microsoft Sri Lanka, which is a forerunner in public-private partnerships with the Education Ministry and the private sector, supports EWIS in this endeavour and provides software to EWIS under its 'Shape the Future Program' with the aim of empowering local students in the field of IT.

Set up in 2013, the state-of-the-art ODM manufacturing plant is located in Sooriyawewa, Hambantota and employs over 150 youth from the South, empowering them financially while at the same time improving the economic and environmental wellbeing of their families
and communities.

In 2016, EWIS Colombo entered into a joint venture with Bangladesh's Tech Manufacturing Co. Ltd. to set up a manufacturing plant in Bangladesh with investments that will eventually run up to US$50 million. The 50,000 square-foot manufacturing facility will be set up within the 232-acre Kaliakoir Hi-Tech Park and will assemble laptops, smart phones, tablets and desktops—the same product mix EWIS assembles in its factory
in Sooriyawewa.

Despite initial challenges, this local company has broken barriers and set standards in the field
of technology.