---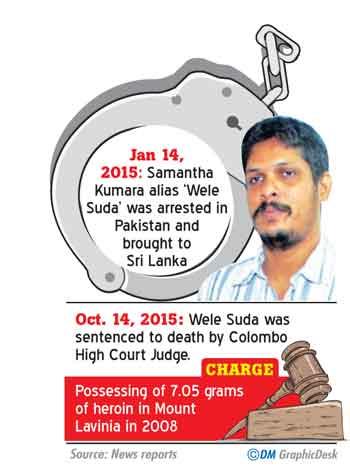 By Shehan Chamika Silva
The Court of Appeal yesterday confirmed the death sentence imposed by the High Court on Gampola Widanelage Samantha Kumara, alias Wele Suda in 2015.
The bench comprising Justices Achala Wengapulli and Deepali Wijesundara dismissed the appeal filed on behalf of the convict.

High Court Judge Preethi Padman Surasena on October 14, 2015 sentenced Wele Suda to death after he was found guilty of charges of possessing 7.05 grams of heroin in Mount Lavinia in 2008.