---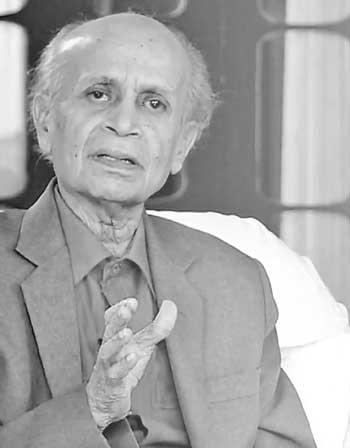 Former Chairman of Sri Lanka Medical Council (SLMC), Professor Carlo Fonseka passed away at the age of 86, his family sources said.
He was a physician, academic and political activist. He is a former dean of the Kelaniya University Medical Faculty and a former President of the Sri Lanka Medical Council (SLMC).
Born on March 4, 1933 in Colombo, he was educated at Maris Stella College, Negombo and St. Joseph's College, Colombo. After school, he joined the Medical Faculty of University of Ceylon in 1955, graduating in 1960 with a first class MBBS degree.

His remains were handed over to the Ragama Medical Faculty as per his last will.