---
A strong Constitution is essential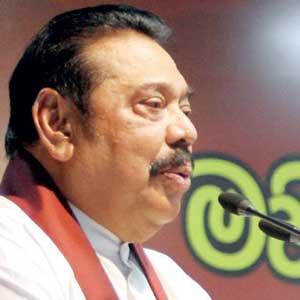 By Lahiru Pothmulla
Prime Minister Mahinda Rajapaksa said a two thirds-majority was required to shut the 'saloon door' and fix a metal door instead so as to establish a stronger government.
He said this at an event organised by the 'Yuthukama' Organisation to felicitate Mr. Rajapaksa for completing 50 years in politics. It was held at the Foundation Institution on Monday evening.

The reference to the saloon door was made by Mr. Rajapaksa when he was the President to say that anyone could join or leave his political camp as they pleased and pointed out that a strong Constitution was essential to move the country forward.

"We are a nation with great victories. If we are to continue with these victories, we need a strong Constitution. If we are to amend the Constitution, we need a two thirds-majority," the Prime Minister said.