---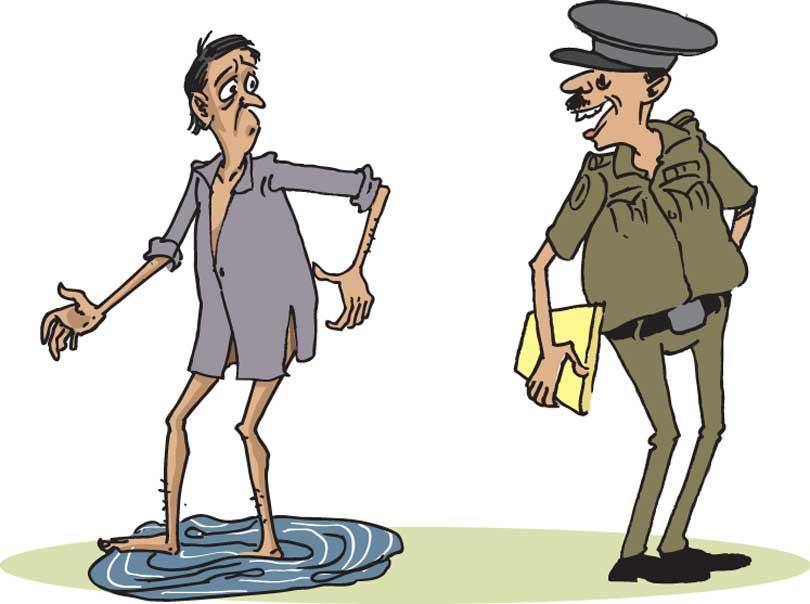 By K.G. Karunaratne
It was reported that an individual from Polonnaruwa had proven his innocence to a traffic cop by dropping the sarong he was wearing.
The incident is as follows;

A young man had gone to a nearby filling station in his lorry to get a barrel of fuel when his tractor stopped due to fuel exhaustion when ploughing the paddy field. On his return, he had been stopped by a policeman who was on traffic duty to check for his insurance certificate and driving licence. After he had produced the relevant documents, the policeman had taken out his note book and recorded certain remarks allegedly to file a case against the driver. When he had inquired as to what offence he committed, the policeman had told that he was using his mobile phone while driving. Denying the claim saying he did not have a phone, the driver had told he would accept any penalty if a phone was found in his possession. When the cop had not found a phone after checking the driver and searching his vehicle, he had asked the driver if he were wearing knickers to which he responded "no" and to prove it, exposed himself by dropping his sarong. He had then been released with a warning.