---
Even Sumanthiran and R. Sampanthan are also Tamil leaders who have embraced democracy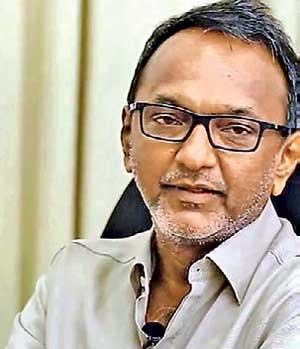 By Yohan Perera
UNP former MP Vijayakala Maheswaran is one of those Tamil Politicians who had totally embraced the path of non-violence to win the rights of her people unlike others such as Karuna Amman and Pillayan, Samagi Jana Balawegaya (SJB) national list candidate Imthiaz Bakeer Markar said over the weekend.
Mr. Bakeer Markar told a press conference that Karuna Amman had defied Prabahakaran' s orders. "People such as Vijayakala is a person who had never taken the path of violence unlike Karuna Amman.

He said this clearly at a recent election meeting. I can fully understand Tamil and this is what he clearly said," Mr. Bakeer Markar responded to a journalist.

"Even Sumanthiran and R. Sampanthan are also Tamil leaders who have embraced democracy,"
he added.
Even Sumanthiran and R. Sampanthan are also Tamil leaders who have embraced democracy