---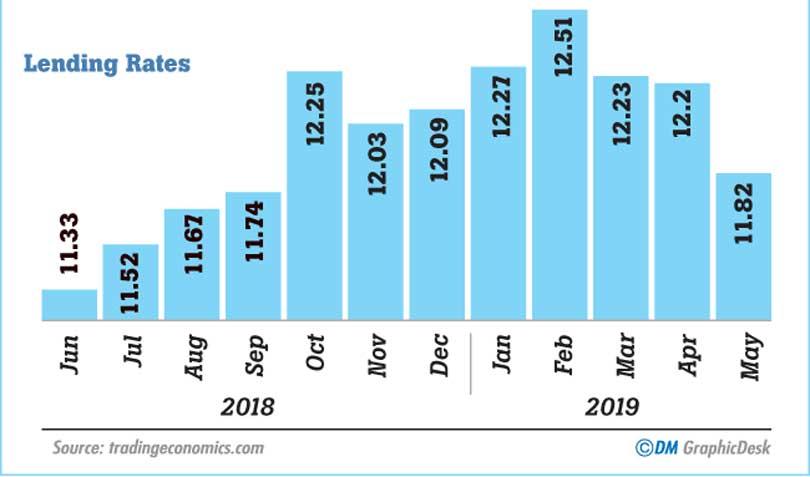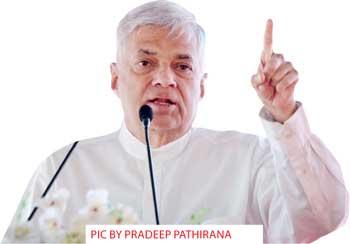 By Yohan Perera in Trincomalee
Prime Minister Ranil Wickremesinghe yesterday announced the government's decision to cut the prime lending rate from 12 percent to 10 percent by the end of this month.
Mr. Wickremesinghe made this announcement at a ceremony held in connection with the distribution of deeds to the landless in Trincomalee last morning.

"We have decided to cut the prime lending rate to 10 percent from the current 12 percent by the end of this month. I have proposed that a single digit lending rate should be maintained and this decision has been taken to help the SMEs, specially in the tourist sector.

Prime Minister Wickremesinghe said the economy of the country has picked up after the Easter Sunday attacks. He said the tourist arrivals were reduced to 37,000 in May this year after the Easter Sunday bomb attacks from 166,000 in April this year. He said the arrivals rose to 63,000 in June whereas it has increased more than 100,000 already, this month. He said the tourist authorities have informed him that 1.9 million arrivals are expected by the end of this year.

"The government was grabbed from us in October 2018 and we secured it again in January 2019 and brought the economy towards stability. However, the Easter Sunday attacks struck another blow to the economy.

However, we managed to stabilize the economy even after the Easter Sunday carnage. Lonely Plant has named Sri Lanka a top destination once again. Bali took two years to revive its tourism industry after the bomb attacks. However, we have managed to revive our economy in two months," he said.

"Many thought that the economy was in shambles after the Easter Sunday attacks. Some interested forces tried to inflict a fear psychosis after the Easter Sunday attacks. They told people not to go out of their houses saying more bombs will go off. They said not to send the children to schools. Our opponents instigated ethnic riots.

Then a no-confidence motion against the government was moved. We defeated it. However, on Friday they could not get their MPs to attend Parliament for the adjournment debate. Sessions had to be stopped as there was no quorum. Our government had proved that we can overcome any challenge," he added.
Minister of Lands and Parliamentary Affairs Gayantha Karunatilleke in his speech pledged to bring in more reforms to land laws for the benefit of the poor.