---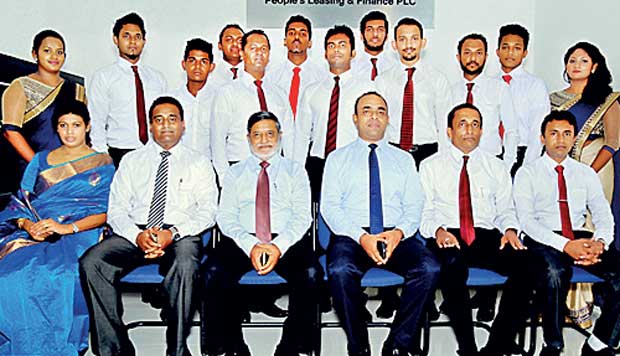 People's Leasing & Finance PLC re-positioned its Maharagama branch in to a more spacious location at High-level Road, Maharagama in a bid to provide an enhanced financial service to people in the sub-urban area.

The occasion was graced by D. P. Kumarage, CEO/General Manager, PLC. Other participants were Laksanda Gunawardena (DGM Operations-People's Leasing), Neil Thushantha (Chief Manager-PLC) and a host of PLC customers.

Kumarage, CEO/General Manager, PLC, said at the opening ceremony that PLC with the payoff line 'People's Friendly Leasing' is the leading leasing company in Sri Lanka.

"I humbly invite people around Maharagama to step into this more spacious new branch and obtain all financial services pertaining to leasing and finance in a minimum possible time without any hassle.
And also I wish their businesses to flourish and personal lives to brighten up by association with the newly located Maharagama branch."

People's Leasing Company was commissioned in 1995 as a wholly owned subsidiary of the biggest state bank in Sri Lanka, the People's Bank. PLC has retained the market leader position for 14 consecutive years in the non bank finance sector.