---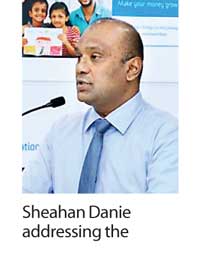 With the aim to provide superior banking solutions, Nations Trust Bank opened its newly refurbished Havelock branch recently.

With this facelift, the bank now offers improved and enhanced operations, enabling its customers in and around the area to enjoy efficient and convenient banking solutions.
The renovated branch now offers more teller counters, improved customer access points and convenient space for customers to carry out transactions.

Speaking at the opening ceremony, Sheahan Daniel- Head of Branches at Nations Trust Bank said, "This is yet another step taken by the bank towards enhancing and providing unparalleled customer solutions. With this renovation our customers are able to carry out their banking transactions in a hassle-free manner. We at Nations Trust Bank have always focused on satisfying both our customers and staff members by offering a convenient working environment with state of the art facilities."