---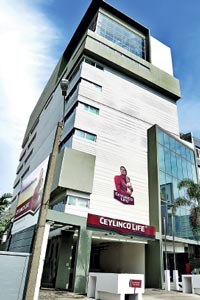 The 2016 Annual Report of Ceylinco Life has won three awards at the ARC Awards in Tokyo, one of the largest and most prestigious competitions in the world honouring excellence in annual reports.
Sri Lanka's life insurance market leader received the Silver award for 'Financial Data' and two Honours awards for 'Written Text' and 'Interactive Annual Report' improving on its showing at the ARC Awards last year, when the company won two awards.

Presented by MerComm Inc., the ARC Awards are based on the values of creativity, clarity, effectiveness and excellence as represented by elements such as cover design, chairman's letter, interior design, clarity of written text, photography, presentation of corporate information, expression of financial data and how well the spirit of the organisation is communicated.

Annual reports scoring in the top 30 percent are awarded Honours, Bronze, Silver and Gold certificates of outstanding achievement.

"We are naturally elated to be among the elite companies honoured at the ARC Awards for a second successive year," Ceylinco Life's Managing Director/CEO R. Renganathan said.

"We have always subscribed to the fundamental principle of the ARC Awards, that the annual report is the pinnacle of a company's communications efforts and that it must reflect the company's commitment to honesty and transparency with all stakeholder segments."

Themed 'Know Your Life Insurer,' the 297-page carbon neutral 2016 annual report of Ceylinco Life was the second since the segregation of Life and General Insurance into separate business entities under Section 53 of the Regulation of Insurance Industry (Amendment) Act No 3 of 2011, which came into effect in 2015.

The report was produced by smart media using smart integrated reporting methodology, the international integrated reporting framework and guidelines of the Institute of Chartered Accountants of Sri Lanka (CA Sri Lanka).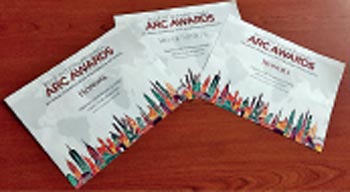 The ARC Awards presenter MerComm Inc. is the world's only independent awards organisation dedicated to defining the standards of excellence in the communications fields and to recognise the individuals whose work has made an outstanding contribution to their organisations, corporations or clients. The MerComm Awards programmes have achieved world-wide recognition for their integrity and fairness in their judging procedures.

Adjudged Sri Lanka's Best Life Insurer in 2017 for the fourth consecutive year by World Finance, Ceylinco Life has close to a million lives covered by active policies. The company is acknowledged as the benchmark for innovation in the local insurance industry for its work in product research and development, customer service, professional development and corporate social responsibility.