---
Amana Takaful Life Limited (ATLL) has announced the appointment of Gehan Rajapakse as its new CEO – to provide leadership to the company as it seeks to further consolidate its position following its recent successful Initial Public Offering (IPO).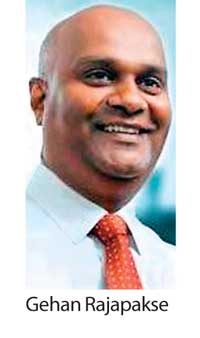 Rajapakse, who assumes duties as the CEO with effect from 1st August 2016, has held top management positions at two insurance operators in the country. He counts over 23 years of experience in financial services – primarily in insurance and asset management – thereby developing extensive knowledge in management, bancassurance, investments and distribution of General and Life Insurance products.
He holds a BA Econ (Hons) Degree from the University of Colombo and an MBA from the University of Sri Jayewardenepura and is a Fellow of the Chartered Institute of Management Accountants (CIMA) UK.
Rajapakse succeeds Reyaz Jeffrey, who has resigned after nearly nine years at the helm of the company – during which it achieved a number of key milestones including becoming a legally independent entity.