---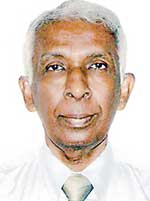 By Sugath Rajapakshe
The second international airport in Mattala is both a challenge as well as an opportunity to strengthen the commercial aviation skies of Sri Lanka. From the inception, to speed up the progress of Mattala, it is necessary to define the personality of this airport, which has certain uniqueness.

The airport is situated in an area renowned for its greenery and biodiversity both fauna and flora. While most airports world over are situated in busy metropolis, Mattala has the ability to create its own persona, which is different from normal international airports. This feature allows Mattala to build its own brand.

To cite a few examples of airport brand building, Toronto Pearson International Airport is known for dining and shopping experience. Berlin Airport claims to connect east with west.

Some well-known airport mission statements are:
Liverpool John Lennon Airport - "To have a sustainable business, providing the highest levels of service to our customers."
London Heathrow - "To give safety and security the highest priority at all times by systematically assessing and managing our safety and security risks through audited, best practice management systems."
Dallas/Fort Worth International Airport (DFW) - "DFW International Airport will provide our customers outstanding facilities and services, expanding global access and economic benefits to those we serve."
A mission statement for Mattala International Airport ideally should include the hospitality of our caring staff, the green and eco-friendliness, tranquility of the terrain and developing the airport as another hub, proximity of the Hambantota sea port facilitating sea/air cargo, etc.
Possible mission statements are:
The garden gateway to South Asia providing safety, security and the highest level of hospitality in the service of our customers.
The green South Asian gateway with state-of-the-art facilities providing safety and security, a strategic throughput facility for regional and global access.




Situation analysis
With the opening of Mattala Rajapakse International Airport, the two airlines- SrLankan Airlines and Mihin Lanka stand to benefit. In the preparation of flight plans, prior to opening the new airport, the alternate airport was Thiruvananthapuram (TRV). As a result, aircraft had to carry extra fuel often as much as two metric tons. With Mattala, they no longer need to carry this extra fuel, thereby improving the capacity to carry extra cargo.

The new airport is a catalyst for those investors seeking opportunities as they will be assured with air cargo capacity for high value just-in-time cargo.



Developing passenger traffic
Even before the opening of the new airport, there have been many views and reviews about the need for such an airport. This reminds one of the age old arguments, which is first, chicken or the egg? Should sufficient economic capacity be built prior to commissioning the airport or build the airport to catalyze the growth of air cargo and tourist and other traffic?

The overall success of the airport will depend on developing the third, fourth, as well as sixth freedom traffic and developing air cargo capacity. Prior to attracting those airlines that may opt to use Mattala as a transit gateway to the East and West, it is necessary to develop third and fourth freedom business, which will catalyze the long-haul carriers to use the airport. Building air cargo capacity will catalyze high value business to make investments in the area.
The seven districts in the south and east around the Mattala airport are known to generate around 28 percent of the total employment traffic from Sri Lanka. In order to build short-haul traffic to points in the Middle East, it is necessary to further develop the employment traffic from the area for profitable operations.
Additionally, the airport could be used to develop sixth freedom employment and other business with operations beyond to the East. Here, Manila could be a point (subject to the bilateral rights) to generate sixth freedom employment business, which can supplement the local traffic from the region.
There could also be many other avenues, but the best case initially is for flight operations to commence long-haul flights to the Mattala airport. The best business case would be to recommence operations from Zurich to Mattala using the strengths of the oneworld alliance, which SriLankan Airlines will join in late 2013. The rationale and modalities for this operation are explained below.




Mattala/Zurich operations: Situation analysis
In 2012, the per capita income of Switzerland was CHF 41,950 and was ranked ninth in the world. In terms of the distribution of income, the GINI Index of Swiss was 33.7 in 2008. In 2010, the Swiss outbound tourists and other travellers spent CHF 11,825 million.

In order to understand the commercial business case for operations from Zurich, it is necessary to analyze the current business potential from Zurich and the rest of Europe, both in terms of the tourist as well as the Visiting Friends and Relations (VFR) market segments, which are the main broad segments.

In addition, Zurich will be an attractive destination to generate business traffic. It may be recalled that the national carrier operated to Zurich since inception in 1979, until the hasty withdrawal in 2005.

The total number of tourists who visited Sri Lanka in 2012 from the following countries is given below. The countries in Europe are, Austria, Belgium, Denmark, Finland, France, Netherland, Italy, Norway, Spain, Switzerland, Germany, Ukraine and others.

By virtue of the oneworld alliance SriLankan Airlines to entre, the door opens for the national carrier to broaden its catchment area in Europe. The strategic strength of the operations from Mattala to Zurich is further augmented with airberlin, also a onerworld alliance member, having its second European hub in Zurich.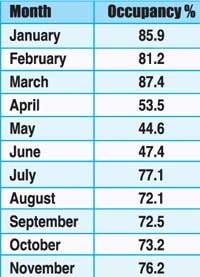 From its Zurich hub, airberlin operates direct flights to the following destinations: Lanzarote, Fuerteventura, Reinasofia Tenerife in Canary Islands, Alicante, Ibiza, Gran Canaria, Palma Mallorca in Spain, Antalya in Turkey, Brindisi, Cagliari, Catania, Naples, Olbia, Palermo, Rimini, Lamezia in Italy, Kerkyra, Patras, Heraklion, Kos, Samos Island, Zakinthos in Greece, Djerba Tunisia, Dusseldorf, Berlin, Westerland Sylt Airport in Germany, Hurghada, Sharm El Sheik, Marsa Alam in Egypt, Pristina in Serbia and Skopje in Macedonia. In addition, from their hub in Berlin, airberlin operates to all countries in Europe.

As regards destination Sri Lanka, the Mattala airport is in close proximity to some of the best beaches in West and South Sri Lanka and a few hours away from places such as Arugam Bay surfing paradise. Nature and wildlife reserves such as Yala, Kumana are only a few hours' drive from the airport, while Nuwara Eliya is only two and a half hours away.

This allows tour operators to build tour packages which can commence from Mattala covering the south, hill country, north central, east and west. Tourists also will have the choice of driving down south from Colombo or take a domestic flight from Colombo to Mattala. In this regard, local ground operators must be encouraged to work with their principals in Europe to feature such itineraries and packages in their print brochures and websites.

In view of the lead time needed for marketing the packages, the flights could commence from winter schedule in October 2013.
As regards the Sri Lankan diaspora living in Switzerland and rest of Europe, Canada and the USA most of who are from the North, domestic flights to Jaffna will facilitate them to travel with the national carrier. Further, this flight will be a boon to those from rest of Europe, Canada and the USA, due to excellent transit facilities and short transit time in Zurich Airport.



Probable route economics of Zurich (ZRH) Mattala (HRI) operation
Per flight Revenue Projection and Profitability
Cost of Operation (A330 – 200)
Configuration of aircraft; Business 16 Economy 251
DOC for return flight CMB/ZRH/CMB; US $ 185,000
DOC in Swiss Francs; CHF 172,900
Revenue projection (in Swiss Francs)



Revenue from operation (in Swiss Francs) per flight
Low Season = 184,139
High Season = 231,939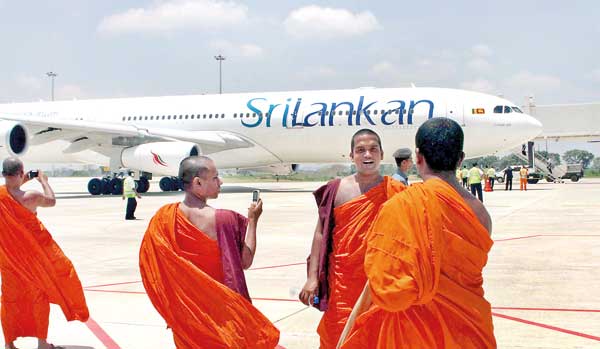 Route economics
Notes:
Zurich is a preferred gateway for traffic to and from Canada. Last year, up to December, between Montreal, Toronto and Colombo nearly 80,000 passengers had travelled. Share of this traffic can be captured to travel via Zurich in both directions.
Retention on the ZRH/HRI/ZRH route has been worked out on straight rate proration and fares valid for travel in January (mileage to CMB used for the straight rate proration).
The revenue projection has not taken the cargo revenue that can be generated both from Colombo and Zurich.
Probability of achieving the projected revenue is in excess of 90 percent subject to fares being in GDS and host system to capture the early bookers and finalization of tour operator contracts with sufficient lead time.
Greater Europe revenue has been pegged at the same level for both high and low seasons, but there is ample opportunity to flex revenue up in high season with higher fares.
For both low and high seasons the revenue that would be generated from Colombo and South India has not been included.
Given the multiple RBD structure of the booking classes in both Economy as well as Business. Revenue can be further enhanced by sell up modalities on high demand flights.
In the case of mid to long-term goals and objectives, the airport need to:
Attract long-haul flights that cross Indian subcontinent when flying to Australasia from the UK and Europe and vice versa. Mattala will provide a more direct route transit point, where the elapsed time could be reduced by a couple of hours thus, saving on fuel and maintenance. The likes of BA, who is a oneworld member airline, could be targeted to use this airport.
With the new alliance of Qantas and Emirates and Qantas delinking from British Airways, an opportunity arises to persuade British Airways to link their Australia operations via HRI airport, which is a direct route where the elapsed time will be lesser than if they fly via Singapore. Further, since British Airways is a oneworld member airline, they may be persuaded to operate via HRI with a suitable incentive package. Such an operation will allow SriLankan Airlines too to access Australia as a oneworld member airline and feed traffic from Indian subcontinent and Gulf countries to Australia.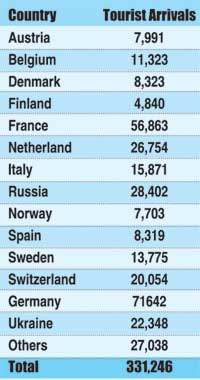 Building passenger charter business
During the dark period of terrorism, many charter airlines used to operate to Sri Lanka. However, post-2009 and with the end of hostilities, the number of charter operators have been on the decline. HRI international airport offers opportunity to resurrect charter traffic.

A look at the occupancy data of hotels in Sri Lanka in 2012 reveals that the year round occupancy (up to November) was only 76.2 percent and the monthly breakdown is as follows. For the 11-month period in 2012, the occupancy of South coast hotels was 76.2 percent, while for those beyond Galle 72.3 percent.

The occupancy levels in the months of April to June are significantly low being the Low (L) and Low Shoulder (LS) season, while there is room for improvement during the period July to November. The driving force in improving the occupancy is the EMR (Expected Marginal Revenue) of the next unit of inventory. When the probability of the next room being occupied is low, the EMR would be the ADR (Average Daily Date) multiplied by probability.
ADR US $ 100 x Probability 30 percent = EMR US $ 30

Therefore, occupancy can be increased where the incremental cost of selling the next room is marginal, enabling the hotel property to optimize revenue and increase the RevPAR (Revenue per available room) and TRevPAR (Total revenue per available room).

Occupancy and enhancing tourism earnings can be catalyzed by encouraging passenger charter operators to use HRI and incentives may be offered to commence operations from winter 2013. Suitable tour packages need to be built where tours commence from Mattala and for this purpose, discussions need to be held with local ground operators, hoteliers and tour operators from the generating countries.

In conclusion, it must be stated that Mattala could catalyze the growth of tourism and industrial capacity of South and South East Sri Lanka by providing air cargo and passenger capacity thus, paving the way for increasing investment opportunities.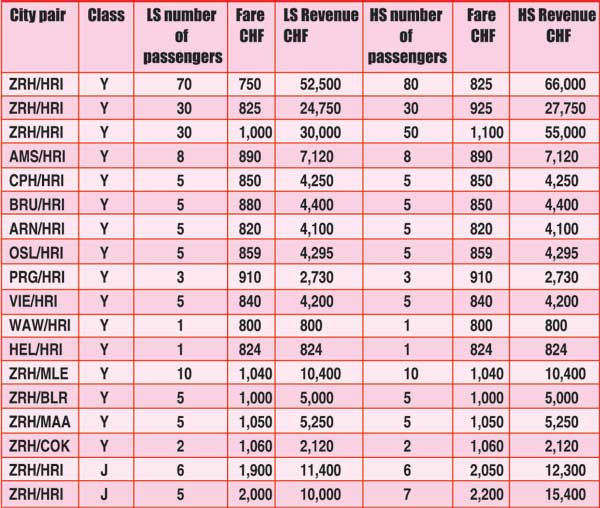 (The writer joined Air Lanka in 1980 and worked in many positions- Manager Overseas Liaison, Manager Sri Lanka and Maldives, Manager India and Nepal and Manager Singapore and Malaysia. He also functioned as Senior Manager Marketing Services and later posted as Manager UK and Ireland in 1996. On his return to Sri Lanka, he was appointed Manager Revenue Optimization at SriLankan Airlines and then sent to India as Regional Manager. In 2001, he was posted as Regional Manager Middle East, Europe and the USA based in head office. Some years after his retirement in 2003, Sugath joined Mihin Lanka and GMG Airlines Bangladesh for brief stints. Currently, he works as Consultant for Air India GSA in Sri Lanka)