---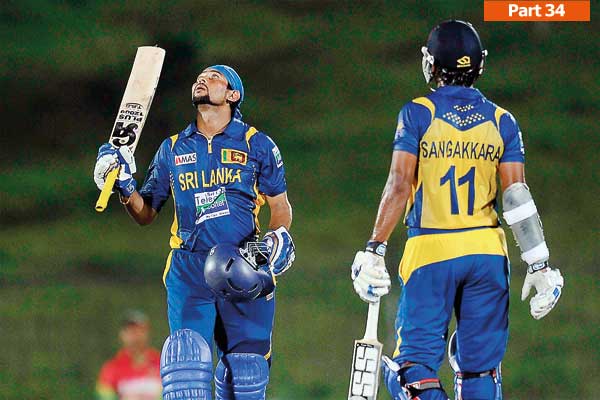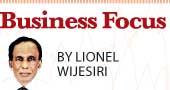 During the last weeks, we reviewed the conventional ways of market segmenting. If you recollect, those were geographic, demographic, psychographic, product attributes. Beyond these techniques, there is an advanced procedure that uses a strategy-driven approach to selecting a market segment. The technique consists of classifying markets as: natural, leading edge, key, linked, central, challenging, difficult and encircled.

Using these eight categories as a guide, you can look with a more critical eye at what challenges you will face. Then, you will be better able to assess the risks and potential rewards when selecting your strategies.

As you examine the characteristics for each market category you may find some overlapping. That is acceptable since there are inherent commonalities among the various markets.


Natural markets
In this type of marketplace, you operate in the familiar setting of your established markets. The implication is that within such customary surroundings, personnel tend to be at ease and may not be motivated to venture out of their comfort zone.
Yet, to expand, you have to motivate them to move beyond the confines of existing markets. That means you should get back to the issue of your organisation's culture. That is, does your organisation's culture permit venturing out of familiar territory?
For the most part, in a natural market, you and your rivals have learned to adopt a live-and-let-live policy. That condition exists as long as each company sticks to its own dedicated segment. Generally, outright aggressive confrontations are seldom used. The primary reason for this uncharacteristic display of togetherness in a highly competitive world is that you and your rivals share a common interest in furthering the long-term growth and prosperity of
the market.
On the other hand, if any one competitor chooses to move forward and gain a meaningful benefit, a likely strategy might include securing a more advantageous position on the supply chain by adjusting
its position.
Or it can be done by adding or deleting a link in the distribution network or it may choose to gain additional market share by recasting itself as a low-cost producer.
There is one additional dimension that characterizes this category, which you should actively keep in the forefront of your thinking: Remember - industries, markets and products go through successive life cycle stages from introduction, growth, maturity, decline, to phase - out. (We learnt about the life cycle two weeks ago) Much of the movement through those stages is driven by the adoption rate of technology, which precedes or follows changes in consumer behaviour. There are also external changes triggered by legislative or environmental factors, generally out of a manager's ability to control.
To maintain growth, take the lead in the search for new segments in which to concentrate. Then, you can provide the momentum that drives new
product development.


Leading edge markets
Leading edge means exploring markets by making minor penetrations into a competitor's territory. The intent is to investigate the possibility of opening another revenue stream. Therefore, you want to acquire the following types of intelligence:
The feasibility of the market to generate a revenue stream over the long term and the possibility to expand into additional niches.
The amount of investment needed to enter and gain a foothold in the market.
A timeframe for payback and eventual profitability.
An assessment of competitors: their market position.
Strengths/weaknesses and nature of the opposition you.
A timeframe for payback and eventual profitability.
An assessment of competitors: their market position.
Strengths/weaknesses and nature of the opposition you will likely face.

A classic example of a leading edge market is the initial penetration by a few Japanese companies into the North American market with small copier machines. Xerox, the market leader in those early years, concentrated its marketing efforts at large corporations with a line of large copiers.
Xerox managers initially avoided the small copier market.
That oversight proved to be a critical error. Armed with a low-cost, no-frills desktop copier, enterprising Japanese copier makers moved in virtually unopposed and exploited a wide-open opportunity in the vast market of small- and mid-size firms. Once established, they moved upscale in a segment-by-segment assault and took over a significant amount of Xerox's primary market share.



Key markets
Key market means that you and many of your competitors seem evenly matched within these market segments. The general behaviour is that you would not openly oppose an equally strong rival. However, you may find that a competitor is attempting to dislodge you from a long-held position with the clear aim of taking away customers or disrupting your supply chain relationships. Then you may be forced to launch a counter-effort by concentrating as many resources as possible to blunt the effort. Such actions are appropriate, however, if they fit your overall strategic objectives.
Therefore, keep the big picture in mind: If you expend excessive resources in hawkish-style actions such as price wars, then you may be left with a restricted budget to defend your market position. We have discussed earlier the indirect strategies which could be used.



Linked markets
In this category you and your competitors are linked with easy access to markets. Your best strategy is to pay strict attention to constructing barriers around those niches that you value most, and from which you can best defend your position.
Barriers include: above-average quality, feature-loaded products, first-class customer service and superior technical support, competitive pricing, on-time delivery, generous warranties and patent protection.
Not only do you build barriers against competitors' incursions, you also benefit by solidifying customer relationships. In particular, customer loyalty gives you a long-lasting, profit-generating advantage that is difficult for a competitor to overcome. It is the one area that makes a meaningful addition to your growth. As one management analyst put it, "If you currently retain 70 percent of your customers and you start a programme to improve that to 80 percent, you'll add an additional 10 percent to your growth rate."



Central markets
Central means that you may face powerful forces that threaten your market position. These forces are as diverse as watching competitors eat away at your position through aggressive pricing or by offering dazzling feature-laden products or by technology-rich firms generating new applications overlaid with value-added services.
To counter such threats, look for joint ventures so that the cumulative effects yield greater market advantages and offer more strategy options than you can achieve independently. For many companies the merger and acquisition route and other forms of joint ventures have proven the strategy
of choice.
(Next week we will review challenging markets, difficult markets and encircled markets and we will recap the
eight categories to equip you with additional insights)

(Lionel Wijesiri, a corporate director with over 25 years' senior managerial experience, can be contacted at lionwije@live.com)