---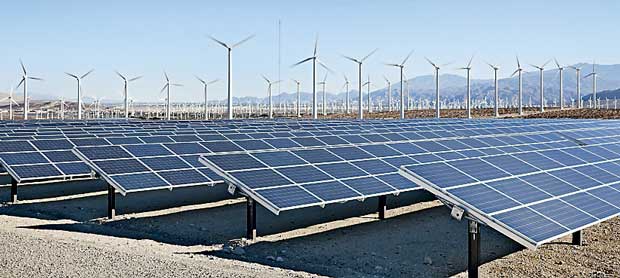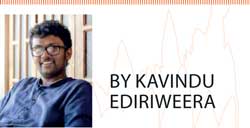 The Power and Renewable Energy Ministry of Sri Lanka has introduced the draft of the national energy policy for Sri Lanka for public comments. This is introduced as a step towards Sri Lanka's move to sustainable energy as part of achieving the Sustainable Development Goals (SDGs).

Global move towards
sustainable energy
In terms of policy decisions, the year 2015 has been a crucial year for the people around the world in many ways. At a time when the sea level has increased by 20cm and global temperature has reached slightly above 1C above preindustrial level, the United Nations spearheaded the initiative 'Transforming our world: the 2030 Agenda for Sustainable Development' (which is commonly named as Sustainable Development Goals (SDGs)) setting up 17 global goals including 169 targets between 193 member countries.
As a result, the initiative arranged the set up till 2030 for all countries to take the required actions while access to clean energy being a main component of the aforesaid 17 SDGs. On the other hand, leaving the tug of war between developed countries and developing countries aside, historic Paris agreement was signed in the same year. As a result, countries agreed to a common solution that is to gradually reduce usage of fossil fuel including usage of coal, fossil fuel and natural gas for their energy requirements.

Sri Lanka's energy sector
Until early 90s, the Ceylon Electricity Board (CEB) depended on hydropower (since it was introduced in 1950s in Sri Lanka) and till 2010, hydropower held the majority share on the national power grid. However, due to increasing demand and unavailability of economically feasible sites for the development of major hydro sources, respective governments made a shift to a mixed electricity generation system with fossil-based alternatives included in the sources of energy generation.
When it comes to statistics, electrification growth has changed from 7 percent that was in early 1976 to almost 100 percent electrification rate. The current status of the installed capacity of power in Sri Lanka is 4065MW (amount of electricity generated is 14249GWh) while having a peak demand of 2483MW. Since there is a practical difficulty to reach the optimum level within the installed capacity, the CEB has to face many difficulties at many times, especially during the dry season in water catchment areas.
With the changing life patterns of people, it is also notable that the per capita consumption of electricity has risen from 348kWh (2004) to the existing value of 603kWh. At the end of the year 2016, the energy share (not the capacity share) of the market stands at CEB coal 36 percent, CEB thermal 17 percent, independent power producers (IPP) thermal 15 percent CEB hydro 24 percent and other non-conventional renewable energy 8 percent.
According to the CEB sources (as at February 28, 2017) other renewable energy capacity stands at 543.5MW having 209 ongoing projects. These include 178 mini hydropower projects with the capacity of 349.64MW, biomass – agriculture and industrial waste 13.08MW, biomass – dendro power 11.02MW, solar power 41.36MW and wind power 123.85MW.

Nationally determined contributions for Sri Lanka
Under the Paris Agreement, through nationally determined contributions (NDCs), each party will prepare, communicate and maintain successive NDCs through which each party intends to achieve its set GHG emission reduction targets by 2030. As a result, readiness phase till 2020 was launched to prepare for the full-scale implementation of chosen NDCs. In the said readiness phase, 14 sectors have been identified having energy sector-electricity generation under mitigation strategies in the aforesaid readiness plan of NDCs.
Contributions from the power generation sector has been identified as vital in order to achieve emission reduction in NDCs of Sri Lanka and 20 percent GHG emission reduction target has been set as a conditional target under the NDCs. It includes establishment of a large-scale wind power plants of 514MW, 115MW of solar power plants, 105MW biomass power plants and 176MW of mini hydropower plants. In addition to that, it also suggests introduction of demand-side management (DSM) activities and strengthening sustainable energy-related policies with a view to increase to 60 percent from the existing 50 percent by 2020 and further up to 70 percent by the year 2030.
Furthermore, the present initiatives also include introducing liquefied natural gas (LNG) for current thermal power generation as a substitute for solid and liquid petroleum. In terms of renewable energy generation, it includes development of hydropower base to its maximum potential through large power plants such as Uma Oya, Ginanga, Broadlands and small hydropower plants expecting a potential addition of 500MW to the overall capacity of the national grid, Mannar island wind parks identified as one of the optimum sites in the Sri Lanka as well as the south Asian region to generate energy through wind power. Initial feasibility studies are being carried out in the northern part of the island expecting a potential generation of 300MW purely through wind power.

Soorya Bala Sangramaya
Promotion of solar power is seeing the introduction of different modalities such as introducing the community-based power generation programme named as Soorya Bala Sangramaya (Battle for Solar Energy) solar roof tops and solar parks expecting 500MW in short term and having the intention of expanding it to a considerably higher level by 2030.
The project Soorya Bala Sangramaya has introduced three categories for community-based power generation programme namely Net Metering, Net Accounting and Net Plus having the intention of adding 200MW to the national grid by 2020 and further 800MW by 2025 in addition to that, which is expected to reduce CO2 emission levels from the existing thermal power plants and paving an income generating path for customers for being the producers of electricity. In addition to that, power generation through biomass is also expected to add a considerable contribution to the system.

Policy targets and way forward
Currently the revision of national energy policies and strategies, which was prepared in 2008, is in progress parallel to the government's vision for national development, which has set targets to achieve the highest potential to share renewable energy by 2020.
Under the updated new version of energy policy elements, the government has set targets to assure energy security, provide energy supply at the least economic cost, provide access to energy services, enhance self reliance, to conserve energy and improve energy efficiency, care for the environment, enhance the share of renewable energy, strengthen good governance in the energy sector, secure future energy infrastructure and provide opportunities for innovation and entrepreneurship.
(Kavindu Ediriweera works as Programme Coordinator of SLYCAN Trust. He completed his undergraduate education in law and is currently pursuing his postgraduate education at the University of Colombo in environment management)