---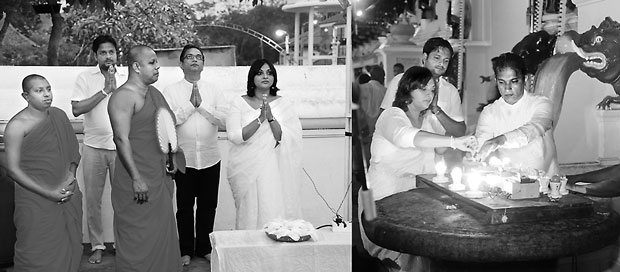 The 2017 Esala festivals of the Kataragama Kiri Vehera and the Ruhunu Kataragama Maha Devalaya, two important places of worship in Sri Lanka were illuminated by Swadeshi Industrial Works PLC. The illumination is done under the theme 'Swadeshi Khomba Aloka Puja Sathkaraya'.
The events began on July 24 and ended on Aug 7, and Swadeshi sponsored the Aloka Poojawas for the 16th consecutive year.

Swadeshi Deputy Chairperson/Managing Director Chulodhara Samarasinghe said that as a Sri Lankan owned company, we consider it a duty to safeguard the culture and traditional heritage of Sri Lanka by supporting activities such as this annual
Aloka Poojawa.

She explained that Swadeshi illuminates places of worship in the country for the benefit of all worshippers and also to educate the younger generation on the importance of safeguarding the country's heritage. The illumination is followed by a colourful cultural pageant which highlights Sri Lankan traditions and history.

In 2013 the 'Sri Dalada Maligawa' of historic Dambadeni Raja Maha Viharaya, where the sacred tooth relic was kept and the ancient murals were renovated by Swadeshi Chairperson Amari Wijewardene to bring back its past glory.