---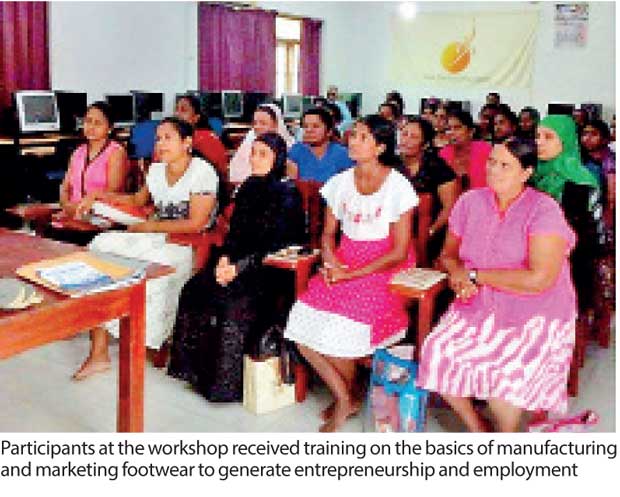 The Youth to Nation Foundation (YNF), the corporate social responsibility arm of Ceylon Guardian, conducted a workshop in Hambantota recently to impart training on manufacturing footwear.

The programme was attended by 32 women from the area. The session was the first in a series of three workshops, a programme aimed at enhancing the skills amongst women from underprivileged communities, to provide them with education and necessary skills for livelihood development. The women could utilise these skills for entrepreneurship or to even gain employment within the local footwear sector.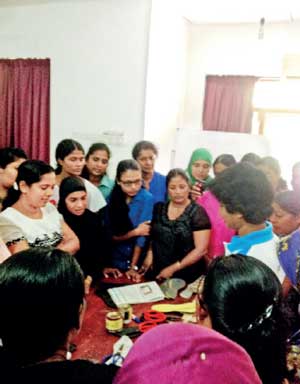 During the workshop, participants gained hands-on experience in the basic categories of cobblery, including design, manufacture and awareness on raw materials and machinery. The second workshop would follow with training on more advanced methodology and complex designs, whilst the final session will focus on business and commercial aspects to be considered by budding entrepreneurs.

The programme is conducted by Subadra Sanjeewani, an award-winning entrepreneur and proprietor of Chathurya Shoe Mart, Akuressa. Subadra is also one of 25 beneficiary entrepreneurs under YNF, a not-for-profit foundation committed towards building a nation of self-reliant, motivated youth who add value to society. The enthusiasm and interest displayed by the participants bore testimony to YNF's reach and the appreciation of the programme by its target groups.

A veteran of Sri Lanka's asset management and investment sector, Ceylon Guardian is a subsidiary of the diversified conglomerate, Carson Cumberbatch PLC. Ceylon Guardian and its subsidiaries manage over Rs.20 billion in assets including discretionary funds, private equity and unit trusts.