---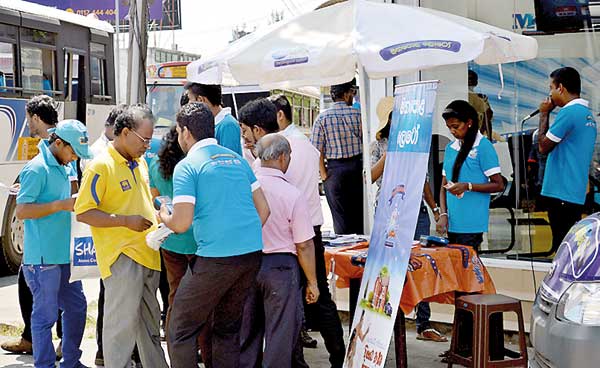 With a mission to facilitate inclusion for each and every Sri Lankan, lotteries innovator Mahapola Lotto recently introduced a new price for its M Lotto ticket. Now at Rs. 20 only, M Lotto tickets at this lower price point will be even more accessible to many more hardworking Sri Lankan citizens, who have often requested lower price tickets from sellers.

Importantly, this move by lotteries innovator Mahapola Lotto also opens up the field for many new customers to fully participate in this unique "pick your own lucky number" lotto concept, where they will stand the chance to win a jackpot, when they match all four numbers.

In addition, this new, lower-priced M Lotto ticket also awards prizes of Rs. 2,000, if three numbers are matched, Rs. 200, for two numbers, and Rs. 20, for even a single number being matched.

Due to overwhelming customer feedback, Mahapola Lotto has taken the virtually unheard of decision of introducing a Rs. 20 ticket for its very popular M Lotto offering. Further, this will be coupled with a jackpot, which will no doubt be an exciting proposition for 'pick your own lucky number' enthusiasts who have frequently asked Mahapola Lotto for even more chances to try their luck, stated the company.

Mahapola Lotto envisions catering to the requests of the ticket sellers and buyers as being a very important part of promoting a new lotto culture in Sri Lanka, which is customer-and technology-oriented rather than being stuck in the past.