---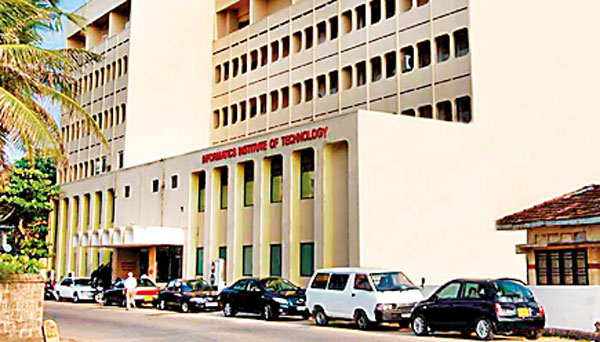 During the 25 years of excellence, the Informatics Institute of Technology (IIT Campus) has annexed an eminent position by being an unmatched pioneer in Sri Lanka's private tertiary education sector in the field of IT and business that awards internationally reputed British degrees from the University of Westminster.


With a vision to empower the youth in the information communication technology (ICT) age, the IIT Campus was established in 1990.
The greatest success of IIT, which has reached the apex of Sri Lanka's tertiary education standards, is the ability of this institute being capable of producing some of Sri Lanka's top innovators, leaders and entrepreneurs in the IT and corporate sectors.

IIT Campus, which has produced nearly 3,000 graduates who are spread across the globe, is currently offering internal degrees from the University of Westminster, UK. The University of Westminster degrees offered at IIT are Software Engineering, Information System with Business Management (ISBM) and Computer Science with specialization pathways in gaming and computer graphics development, mobile and web computing and multimedia computing. One of the key benefits of these degree programmes is that it displays much emphasis on theory and hands-on experience ensuring that students are fully immersed in the practical aspects of the subjects.
The campus also offers postgraduate programmes such as MSc in Advanced Software Engineering and MSc Software Engineering offered by the University of Westminster. These two undergraduate programmes are designed to be in line with the current industry requirements and will help empower the students to meet organisational goals.

IIT also offers the Foundation Certificate in Higher Education, which is designed for those students after O/Levels or students who don't have adequate A/L results to join the degrees. The Foundation is accepted as a stepping stone for students planning to follow degrees in BSc (Hons) Information System with Business Management, BSc Computer Science and BEng (Hons) Software Engineering by the University of Westminster, UK. The Foundation Certificate in Higher Education is an ideal pathway to pursue a degree soon after O/Levels, which allows a student to gain an early start in completing their degree.

The one-year mandatory industrial placement offered at IIT is another unique factor which is part of the institute's curriculum. At IIT Campus, students are provided with a more hands-on experience by giving students a chance to obtain work experience during the course of their degree. Many multinational and local blue-chip companies have come forward to provide the necessary exposure for IIT students which has helped them to gain an insight into their respective industries as well as acquire essential skills that were vital to a successful career, thus resulting in these students having a 100 percent job assurance following their graduation. Students also benefit from a course structure that has been designed by UOW and an international up-to-date curriculum, which supports theory and practical aspects as well.

At IIT, there is a wide range of extracurricular activities offered to the students. Some of these activities such as Stagecraft, Cutting Edge and the Annual Sports Day have now become a part of institute's annual calendar. Arts and culture are at the centre of campus life at the institute. Stagecraft, which is an annual talent show, displays the students' artistic talents in song, dance and drama. Cutting Edge will showcase the students' talents in the technological field where they would come up with new concepts and display innovative ideas. An annual careers day is also held at the campus premises, which gives an opportunity for multination companies to recruit young graduates and interns.

IIT also has a Students Union as well as a Rotract Club, which are the two major student bodies. Sports have also been a part of life in IIT with rugby, basketball, cricket and netball being the most popular sports.

IIT is an award-winning campus which was victorious once again at the 2015 Microsoft Imagine Cup competition. Breaking the local Imagine Cup record, IIT Campus bagged six awards and won the 'World Citizenship', 'Innovation' and 'Games' categories.

IIT graduates have a 100 percent employment guarantee as the students have been given valuable work experience during their placement year. With its strong international affiliations, outstanding resources and focus on quality higher education, IIT is without a doubt an ideal place for students to obtain world renowned IT and Business degrees.