---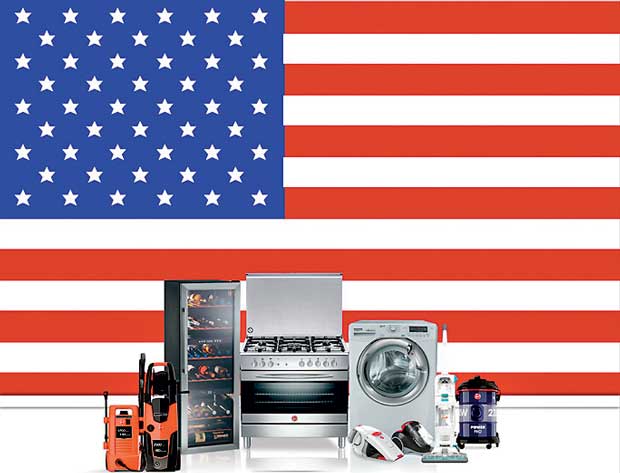 Abans shelters Hoover, a well-renowned brand globally for designing powerful, easy-to-use products that clean your entire home from floor to ceiling, thus, popularly known as an all-rounder in the department of cleanliness. Over the years, through continuous growth and development, Hoover has carried out numerous tweaks and refinements to give consumers the most innovative features available in the market.

Hoover offers a comprehensive line of products ranging from general and special purpose vacuum cleaners, washers, dryers, refrigerators, cookers and pressure washers. The key element Hoover strives to incorporate in all its products is the level of convenience delivered to its consumers. Given that cleaning in general is considered a tedious task, Hoover aims at enabling ease of use to speed up the process while maintaining efficiency.

A dependable vacuum cleaner has become a necessity in today's day and age making it one of the most essential cleaning tools for individuals globally. Hoover takes pride in having designed a plethora of machines to suit a variety of cleaning needs. These comprise of cordless, upright, canister, stick and hand vacuums. By prioritising convenience and efficiency, Hoover has branded itself as the world's leading brand in cleaning tools worldwide.

The washers are available in various capacities and contain multiple features in keeping with modern technology. While providing consumers with beneficial features such as being energy efficient, Hoover washers are built with 3D Dynamic wash system. The 3D Dynamic wash system is designed to maximise the movement of clothes during a wash cycle to facilitate a thorough outcome by removing stubborn stains and optimising the level of cleanliness without compromising on the quality of fabric.

The Intelligent wash system constantly monitors and adjusts the wash process by using highly advanced electronic controls to deliver optimum performance throughout the cycle. In addition to this, the system ensures temperatures are maintained, excess water is removed in the spin process for quicker drying, the movement of the drum takes place at the right speed for even distribution and the level of water is kept in check to match the type of fabric and the size of the load.

The line of Hoover refrigerators are designed to deliver style, efficiency and versatility. They are equipped with unique features including no frost design that eliminates the formation of ice in the interior avoiding the need for defrosting entirely. The Humidity Control Design enables storage of food for lengthy periods of time keeping it fresh. The refrigerators also include spill proof glass shelves with raised edges that prevent spills from contaminating other parts of the refrigerator.

Hoover cookers provide a stylish professional look whilst simultaneously providing flexibility in the kitchen. Available in a range of capacities and numerous subsequent features, these cookers are energy efficient and durable making them an optimum choice for family homes. Some unique features are Integral Cooling System that circulates air to avoid build-up of condensation on the oven door and a Full Digital Programmer that enables consumers to set the desired start and end time so that the meal is ready when you return from work. Hoover cookers are also equipped with a rotisserie, warmer drawer, enamel pan support, thermostat and lamp in the oven.

In addition to this, the range of Hoover products venture into pressure washers that are available in two variants - car-based use and for home use. The pressure washer specific for car cleanliness includes features such as the trigger handle, pressure hose, lance with jet nozzle, detergent nozzle and car brush. Similarly, the home-based pressure washer is packed with additional equipment such as the patio brush with an extension tube, rotary brush and universal detergent.

Hoover has earned international recognition as one of the leading brands for products pertaining to cleaning with its high levels of quality, durability and prominent energy saving features. The range of renowned Hoover products is available at Abans showrooms and Abans Elite showrooms islandwide.