---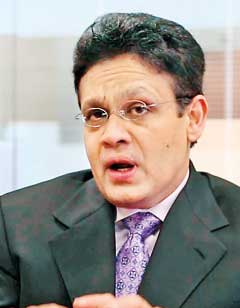 Virtusa Corporation announced that its India subsidiary, Virtusa Consulting Services Private Limited (Virtusa India), acquired all of the outstanding shares of Polaris Consulting & Services, Ltd. held by Arun Jain, founder and chairman of Polaris, Orbitech Private Limited, and certain other minority stockholders
This represented an aggregate of approximately 51.7 percent of the fully diluted outstanding shares of Polaris for an average of US $ 3.12 per share for an aggregate purchase consideration of US $ 165.89 million. Jitin Goyal will remain CEO of Polaris, and was appointed President, BFS, to lead Virtusa's and Polaris' business operations serving the banking and financial services verticals. Raj Rajgopal, President of Virtusa,was appointed President, ETS, and will lead Virtusa's and Polaris' operations serving the insurance, communications and technology, and media, information and other verticals.
In their respective roles, Goyal and Rajgopal will be responsible for executing Virtusa's and Polaris' growth strategies, which will include driving over US $100 million of cumulative revenue synergies over the next three fiscal years from the business combination. Kris Canekeratne, Virtusa's Chairman and CEO, stated, "We are extremely pleased to close phase one of the Polaris transaction and we look forward to completing the mandatory open offer to Polaris' public shareholders.
Combined, Virtusa and Polaris create a robust platform and a unique and compelling value proposition. We are enthusiastic about providing end-to-end solutions and services in banking and financial services, greatly expanding our addressable market and positioning us well to pursue larger consulting and outsourcing opportunities." Beginning on March 11, 2016, Virtusa will commence an unconditional mandatory open offer to Polaris' public shareholders to purchase up to an additional 26 percent of the outstanding shares of Polaris.
The aggregate price for the shares to be purchased in such offer,assuming full tender and the offer price remaining unchanged, is estimated at approximately US $86.1 million. Upon closing of the mandatory offer period on March 28, 2016, and assuming full tender, and settlement of the tendered shares by April 12, 2016, Virtusa will own a 74.99 percent majority interest in Polaris.