---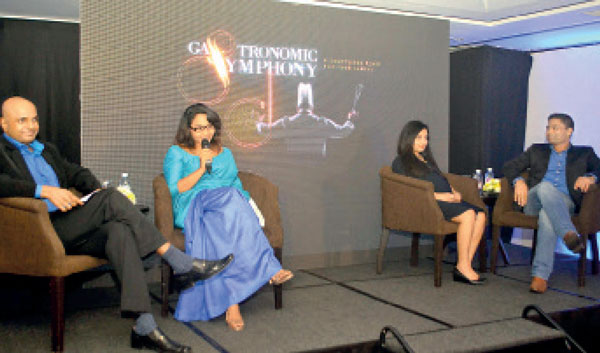 By Udara Liyanarathna
To add another dimension to its culinary expertise, Knorr - Unilever's culinary brand - schedules to hold 'Gastronomic Symphony' orchestrated by Jehan Aloysius on February 26 and 27 collaborating with Cinnamon Grand.

Gastronomic Symphony would be a unique multisensory feast elevated by music. Speaking of the event, Knorr Chef Chathurika Anurdha said, "Gastronomic Symphony promises diners a unique dining experience that stimulates the senses, while challenging the notions of food."

"Through this event we are trying to connect with our customers, going beyond a mere promotion," Unilever Category Head Core Foods Shamara Silva told Mirror Business.
She also said that they were trying to bring in global food trends to Sri Lanka focusing the elite women.

More than 100 chefs from Cinnamon Grand are committed to put together this feast and three Michelin Star celebrity chef Marco Pierre White will also be gracing the occasion.
This formal event, which is open to the public, will be held at the Oak Room, Cinnamon Grand, from 7:00 p.m. onwards. The limited number of tickets, priced Rs.12 000, will soon be available online and few more locations.

Knorr, which has a history of over 175 years, has been present in Sri Lanka for two decades. Its worldwide outreach of 600 expert chefs, representing over 48 nationalities is penning its culinary legacy.