---
Sri Lanka's leading fizzy drinks maker suffers double-digit volume drop after new tax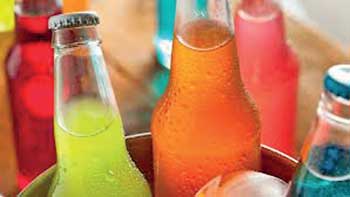 The recently introduced sugar tax has begun to eat into the food and beverage sector businesses as the demand for sugary carbonated drinks has dropped by a significant margin—an indication that the higher prices have pushed away consumers from high sugar fizzy drinks.

Reviewing the most recent data of Ceylon Cold Stores PLC (CCS), a unit of John Keells Holdings (JKH), Mirror Business observed a volume drop of as high as 21 percent in its beverages during the October to December 2017 period from the same period a year ago.

The company cited the sugar tax, which was imposed on carbonated beverages on November 9, 2017, caused the pull back.

Sri Lanka on November 9, 2017 gave effect to a budget proposal, which slapped a sugar tax of 50 cents per gram of sugar contained in sweetened carbonated drinks. However, this tax did not apply to the non-carbonated drinks in the market, which also contain sugar in high quantities.

While the subdued consumer discretionary spending affected Sri Lanka's consumer food retailers during 2017, "the volume decline in the beverage business was further exacerbated by the implementation of a sugar tax from November 2017, which resulted in substantial price increases across the industry," said JKH Chairman Susantha Ratnayake in his recent earnings review.

Besides the significant beverage volume decline, CCS, which sells ice cream under the Elephant House brand, said its ice cream volumes had also declined by 6.0 percent during the quarter.

CCS is the market leader in the carbonated soft drinks, ice cream and processed meats and its numbers offer a close proxy for the overall demand for fizzy drinks and other consumer foods in the country.

Sri Lanka's sweetened beverage makers indicate the sugar content of different products visually on the packaging on three scales based on the level of sugar contained in them— high, medium or low— after the Health Ministry mandated such last year.

This has given the Sri Lankan consumers the much-needed latitude to choose products based on their sugar content.
Even before the ruling came into play, Sri Lankan consumers have demonstrated a tendency towards more organic and natural food and beverage products over high sugar contained alternatives and packaged foods.

This trend prompted CCS and many other players in the market to turn into more organic alternatives but they are still behind the fast-changing consumer tastes, analysts say.

"Whilst over the years we have taken measures to reduce a significant quantum of sugar in our beverages, we will continue to aggressively expand our low sugar product range by accelerating the launch of such new products. As a continuing part of our beverage portfolio strategy, we will also launch more non-carbonated beverages to broaden our offerings," Ratnayake said.

For the quarter ended December 31, 2017, CCS reported earnings of Rs.5.93 cents a share or Rs.563.2 million, a decline of a sharp 32 percent in earnings against the same period last year.