---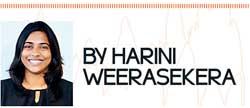 The primary issue that arose at the plenary on 'Promoting Innovation and Disruption in the Fourth Industrial Revolution (4IR)', at the 12th South Asia Economic Summit (SAES XII), organised by the Institute of Policy Studies of Sri Lanka, was the role of disruption in the status quo.

The panel deliberated on whether governments and corporations should embrace and utilise disruption despite its drawbacks or regulate extensively to curb it.

Caution against disruption?
India Research and Information Systems Director General Sachin Chaturvedi argued that countries must be watchful when disruption does not contribute positively to people's quality of life and towards their ability to meaningfully partake in the labour force. Governments must ensure that no one is left behind in the process of digitisation and that technology results in positive social change.

It is essential that people are educated and equipped with the skills to harness disruption. Professor Chaturvedi also emphasised that it is critical to have the necessary regulatory architecture in place in South Asia, to help SMEs and other businesses navigate disruptions in the 4IR.

Echoing similar sentiments, former Central Bank of Sri Lanka Deputy Governor W.A. Wijewardena zoned in on Sri Lanka's poor preparedness in embracing disruption in the 4IR. He warned that the apparel industry will feel the brunt of this change, with repetitive and manual tasks being replaced with the advent of new technologies.

Concerns arise as to whether this would result in big firms relocating their plants to their home countries, rendering the approximately 300,000 employees in Sri Lanka's apparel sector redundant. Policymakers must prepare for the restructuring that Sri Lanka's economy will undoubtedly face in the 4IR, by retraining and re-educating the workforce and providing tools for new innovators to take the lead.

Pitching in, Bangladesh Newage Group Vice Chair Asif Ibrahim expressed similar concerns on how best to reskill and re-educate the labour in the apparel sector in South Asia as a whole.

Embracing disruption, innovation
Hatch Sri Lanka CEO Randhulade Silva argued that the future of the 4IR depends on young companies that are not bound by regulation but can revolutionise markets and cause disruption that South Asian governments have not been able to do yet.

On a similar note, Economic Analyst and author Pranjal Sharma spoke in favour of innovation and disruption taking place in a completely unregulated environment. He asserted that government intervention should only take place to prevent monopolistic behaviour. Sharma added that continuous learning is crucial, since information learnt and taught today will soon be outdated.

IronOne Technologies Sri Lanka CEO Lakmini Wijesundera pointed out that unlike in the 2IR and 3IR, South Asian countries are not constrained by their lack of resources to leverage on the benefits of the 4IR. She felt that a shift from legacy technologies towards innovations such as Blockchain and Internet of Things will help in this regard. This has made the pace of evolution and innovation much faster in other economies.

Responding to economic trends in 4IR
MAS Holdings Strategic Transformation Lead Tehani Renganathan commented that the very concept of the 4IR is overwhelming and while its brilliance lies in increased connectivity, it becomes problematic if governments are unable to cope and regulate properly. The question then is how best to adopt and enhance tech in the current economic climate.

She observed that t here are three key macroeconomic trends to take note: a rapid change in consumer demand, whereby the consumer is becoming increasingly connected and more demanding, rising costs, which are eroding competitive advantages and increasing global competitiveness through connectivity.

Firms such as MAS are responding to these trends by assessing how best to cope with the unpredictability – the 4IR can enable access to real-time data, enhanced human-computer interfaces and internally connected processes. Furthermore, they are looking to enhance digital connectivity within the companies and to invest in 'weak signals' – that is, using tech to spot looming market disruptions and leverage on these. In addition, investing in talent and ecosystems will create new categories of talent and capabilities, whilst enhancing the existing workers' skills.

The key take-away from the overall discussion was that South Asia lags far behind its neighbours in adopting technologies and it is imperative that the region does not get 'left behind' in the 4IR, as it has in the past. Effective regulation can moderate the ills of disruption, while preparing the workforce for what's to come through re-skilling and re-educating.

(Harini Weerasekera, a Research Officer at the Institute of Policy Studies of Sri Lanka (IPS), can be reached at harini@ips.lk. To view this article online and to share your comments, visit the IPS Blog 'Talking Economics' - http://www.ips.lk/talkingeconomics/)