---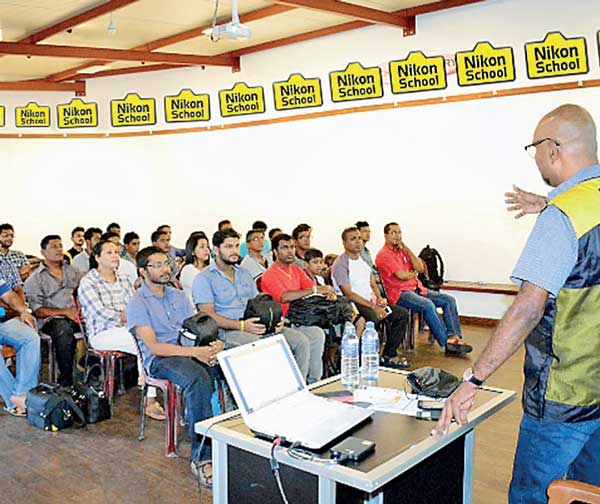 To impart and inculcate trained knowledge and professional growth on finer points of art, Photo Technica, the only authorized distributors for Nikon Cameras introduces Nikon School to Sri Lanka. Established under benchmark of international standards, Nikon School is the global concept an initiative by Nikon to impart and provide the upcoming talent with best knowledge, to enhance their Photography Skills, and to help them look at Photography beyond a subject.

Since the inception of this idea, Nikon School has been the benchmark of attaining distinction in the field of Photography. By spreading photography culture, facilitating workshops and helping professional enthusiasts to recognize their photographic goals. With the remarkable set of mentors and talents, Photo Technica's this initiative of officially recognized and approved Nikon School, aims at creating a standard and to move away from the clutter been set.

Nikon School Sri Lanka, intends to wide spread photography culture in Sri Lanka. They aim at inculcating and creating Photography to look at it as an art, a visual art captured through eyes. Through Nikon School, Photo Technica wants to provide the best learning experience to all passionate and upcoming talents. A platform where young can learn experiment and explore their hidden skills.

The syllabus and training program of the Nikon School has been formulated on the guidelines of global standards designed by professional bodies in the sphere of knowledge development and training of photographers. Students who pursue study courses in this School and complete them successfully will be awarded recognized certificated by Nikon.

The 'Nikon Photography School' conducts courses at different levels for amateurs, as well as professional photographers. The courses offered by this fully-equipped facility encompass wedding photography, commercial photography, news photography, fashion photography, wild life photography, sports photography, covering all genres of Photography. Photo Technica is proud to initiate this concept to Sri Lanka, for better learning in Photography industry.