---

Teachers representing 28 schools with guests and officials of My friend foundation
Aligned with its commitment to uplift the lives of children from economically underprivileged schools, My Friend Foundation organized an exclusive event to mark Children's Day on 4th October 2017. The fun-filled event, which was held at the Apegama premises in Battaramulla, was graced by cricketing legend Roshan Mahanama as Chief Guest. The Children's Day celebration also witnessed the presence of important Guest Speakers - Sathishchandra Edirisinghe, Kishu Gomez, Manisha Gunawardena, and Danu Innasithambi - who spoke to the children to inspire and motivate them to fulfil their aspirations. My Friend – Inspiring Hope' is aimed at uplifting, educating and empowering children in underprivileged schools, so that they too realize their full potential.
The event witnessed the participation of 600 students from 28 schools. The planned activities consisted of inspirational and fun sessions which imparted useful knowledge and information to the students. Furthermore, 'My Friend' distributed gifts amongst all the participants comprising of vouchers worth Rs. 1,000 for school shoes.

Career guidance and motivational speeches were delivered at the event by the reputed speakers. These personalities are positive role models for youth, whose words of advice left a lasting impression on the minds of the students. The speeches were aimed at empowering the students and to show them despite any odds they may face, there is always a way forward by using their determination and creativity.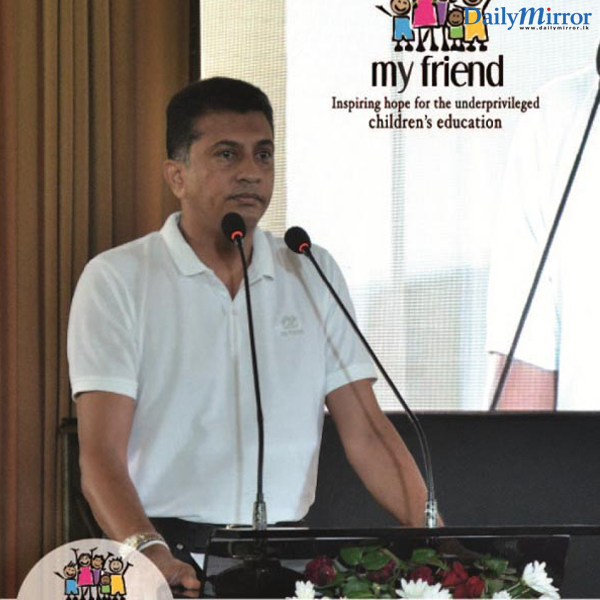 Sri Lankan Cricket Legend Mr. Roshan Mahanama addressing the audience as the Chief Guest of the event
"The My Friend Foundation is dedicated to having a positive impact on these children by motivating them to pursue their academic and professional goals to fulfil their dreams. Many of these children face hardships and we hope that the powerful words shared by all our guest speakers at the event will provide the right impetus for the youth to stay on course," commented Fouzul Hameed, Founder of My Friend Foundation and also the Managing Director of Hameedia Group.

Staff of Hameedia came forward to participate enthusiastically in the Children's Day celebrations in order to support the worthy cause. In the past, 'My Friend' has funded thousands of less-fortunate school children, helping them overcome financial obstacles to pursue their schooling. My Friend organization is committed to uplifting lives irrespective of religious, ethnic, political, cultural and other affiliations. It has also conducted many sustainability and environmental initiatives.. It has also made positive contributions to schools, ayuruveda hospitals and elders homes to enhance the facilities for the residents. Its projects have helped to achieve social integration and infused new hope for the beneficiaries.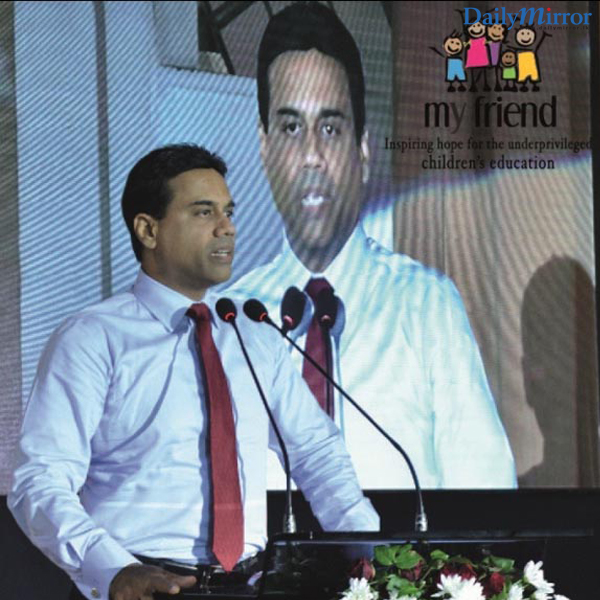 Mr. Kishu Gomes sharing his invaluable experience of "Gathering opportunities" with the children.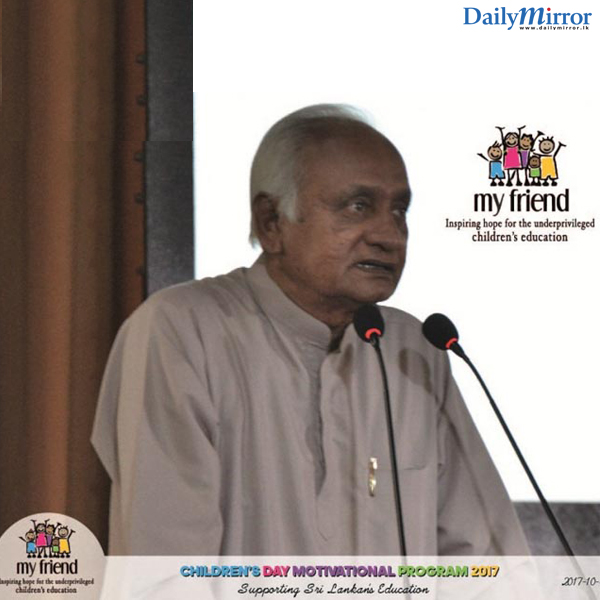 Kalashoori Mr. Sathishchandra Edirisinghe gave wonderful advice and shared his wisdom with the children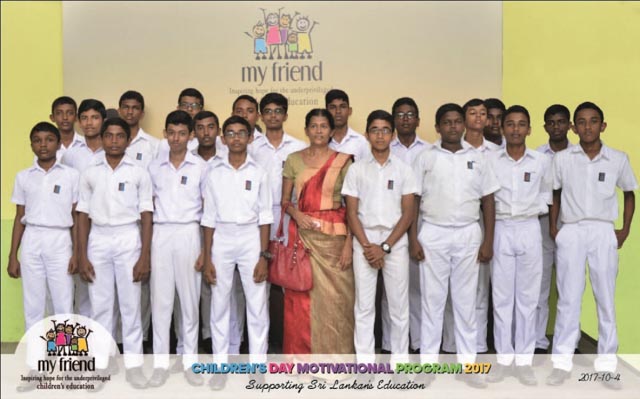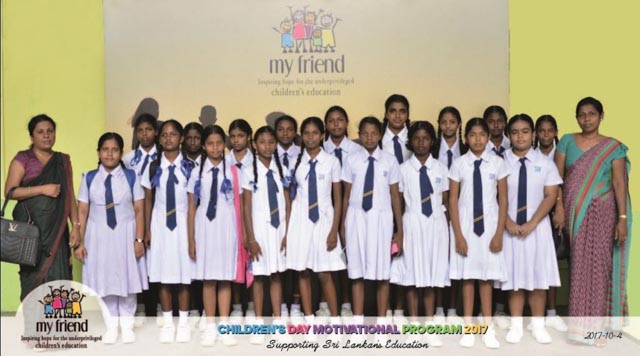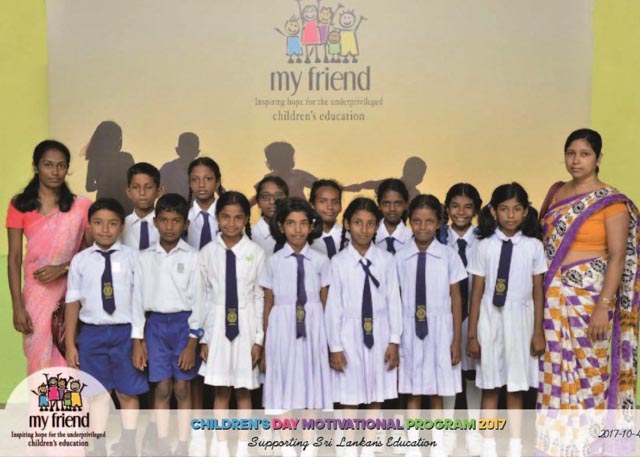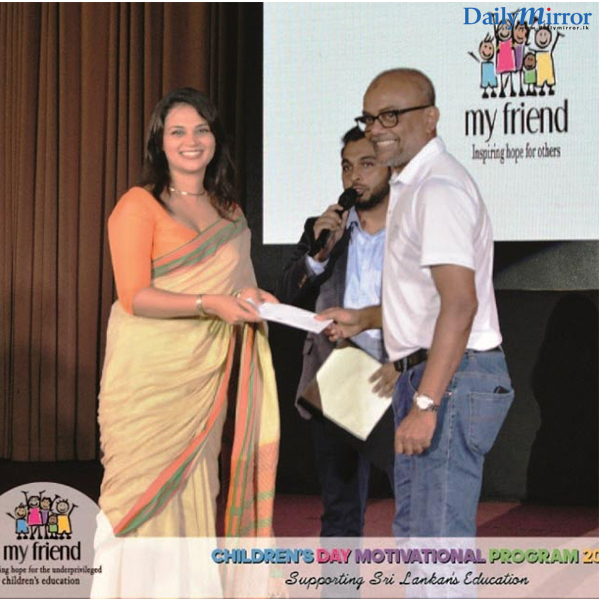 Mr. Ameer Hamza (Left) Group Head of HR and Business Development at Hameedia with the legendary Sri Lankan cricket star and chief guest of the event Mr. Roshan Mahanama (Right)