---
In an effort to expand the horizon of local banks, non-bank financial institutions and micro finance institutions, a specialized seminar entitled 'International Investor Perspective on Local Currency Solutions' is to be held on Tuesday, July 5, 2016 at Cinnamon Grand Hotel, Oak Room Colombo.
The seminar is jointly organised by Netherlands-based The Currency Exchange Fund (TCX), FMO - Entrepreneurial Development Bank, Frontclear and UK-based GuarantCo, together with the local investment bank First Capital Holdings PLC.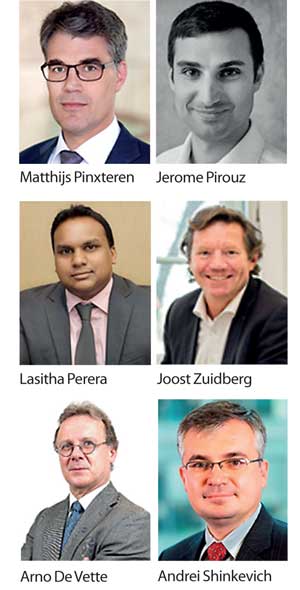 The principle focus of the seminar on an international investor perspective on local currency and local collateral solutions is to exchange experiences and raise awareness about foreign currency funding options, whilst also facilitating a platform for local participants to access funding from development financial institutes (DFIs) and foreign investors.

The speakers for the seminar include: Matthijs Pinxteren, Director Treasury, FMO, The Netherlands; Jerome Pirouz, Senior Vice President, TCX, The Netherlands; Lasitha Perera, Chief Investment Officer, Guarantco, United Kingdom; Andrei Shinkevich, Senior Vice President, Frontclear, The Netherlands; Joost Zuidberg, CEO, Cardano Development, The Netherlands and Arno De Vette, Executive VP, SBI Ven Capital, Singapore.