---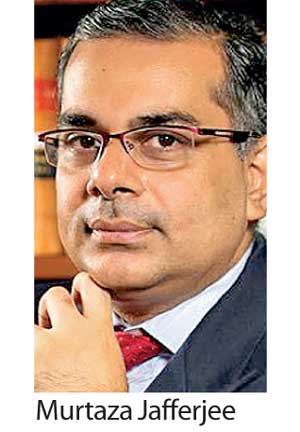 The incorrect pricing has led to overconsumption of fuel in Sri Lanka and as a result, the incentive to economise on consumption or to find cheaper alternatives for fuel has been negated, an economist pointed out.

The successive governments promised the implementation of a fuel pricing formula but it is yet to see the light of day.
Sri Lanka's fuel pricing has become so politicised and it is a popular tool used by the political masters to garner votes when the elections are near.
"India implemented a formula two years ago and the fuel prices have become less of a political issue, why does it have to be a political issue in this country when it is an imported product," asked economist Murtaza Jafferjee, who heads an equity brokerage and a research house in Colombo, in a note to his monthly analysis of vehicle registrations.
In July 2016, the cash-strapped government removed the Rs.6 a litre duty waiver on diesel and the excise duty was increased recently from Rs.3 a litre to Rs.13 a litre bringing the total taxes on diesel to Rs.32 a litre—half the rate of tax on petrol, which is currently at Rs.65 a litre.
Jafferjee welcomed the move but expressed his utter dismay for negating the "good tax policy" by not passing these taxes to the consumer. Instead it has been left for the two oil companies to bear.
Sri Lanka's Petroleum Minister Chandima Weerakkody recently estimated the loss on the state-owned Ceylon Petroleum Corporation (CPC) to be around Rs.2 billion a month due to the recent excise duty hike as the increase in price was not allowed.
According to the minister, due to low global crude prices, CPC has made a profit of Rs.46.5 billion for the first six months and its Rs.350 billion borrowings have also been brought down to Rs.310 billion.
Jafferjee estimates that the country's transportation sector consumes at least 130 million litres of petrol and 200 million litres of diesel a month. He also estimates the recent tax increases to yield approximately Rs.3.2 billion in taxes a month.
"If one uses the current monthly consumption levels, petrol has a monthly tax yield of Rs.7.8 billion and diesel Rs.6.4 billion," he said adding that the actual figure would be lower for some of the distillate sold by CPC as they are refined from crude oil that has a lower rate of duty.
He further said the tax differential between petrol and diesel should be brought further down to around Rs.10 from the current level of Rs.33 a litre.
"Fuel taxes is a great fiscal policy tool to carry out demand management, by increasing prices from Rs.95 to Rs.112 (diesel) in line with the tax increases it would have complimented the monetary policy," he added.

However, he said such increase in the price of diesel will only have a transitory effect on inflation as it would come through second order effects of increased goods transportation cost.
But he said the price increase would be lower for basic food items as "most FMCG producers are enjoying healthy margins due to the non-pass through of previous input cost reduction".

Meanwhile, Jaffergee said the conventional wisdom that diesel should be taxed lower since it is the poor man's fuel and petrol should be taxed higher as it is the fuel of the higher income groups is no longer valid as around 70 percent of the households now have some form of personal transportation—mainly two-wheelers and three-wheelers, which run on petrol.

"The ex-refinery price of diesel relative to petrol is higher, further since a majority of diesel consumption is not the super variety coupled with old engine technology in buses and trucks, it is more pollutive justifying higher corrective taxes," he added.