---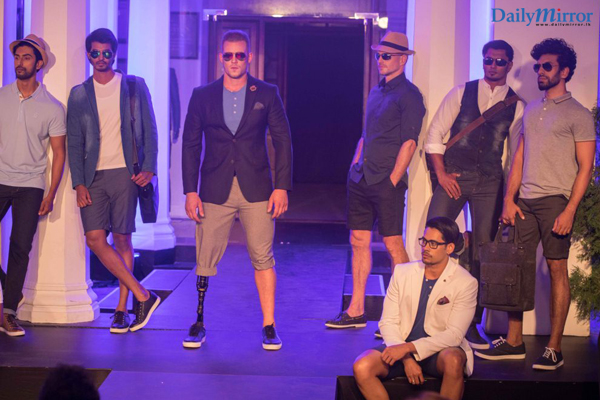 De Rigueur Collection
Hameedia, Sri Lanka's leading menswear specialist recently concluded the fifth edition of its highly anticipated, fashion showcase - Concept 2018. Governed by the theme of 'CurioCity', the show was a resounding success and was attended by Colombo's fashion elite, several VIPs, and leaders of the business and fashion communities. Also present at this year's event was Jack Eyers–Mr. England 2017/2018 who is also the Brand Ambassador of Envoy London, along with the first and second runners-up of the international competition Jack Hesslewood and Zac Oldershaw. The senior management as well as staff from Hameedia were also present at the showcase.
This year, the showcase featured an exclusive range of ready-to-wear and tailor-made collections for modern and stylish urban men. 'CurioCity', the theme of the event, drew on the latest fashion trends and included sophisticated and chic collections filled with staples and essentials as well as accessories made from the finest materials, that all featured an array of designs and prints. A total of seven exclusive clothing segments were presented including Down to Earth, Art in Loom, Contemporary, De Rigueur, GENZ, Prince of Wales and Celebrate Life and each collection will be made available throughout the course of next year at all Hameedia outlets.
These exclusive clothing collections comprised shirts, trousers, jackets, kurthas, printed shirts, smart casual must-haves, pieces for power dressing, as well as an array of formal attire that encapsulated the very essence of confidence and refinement.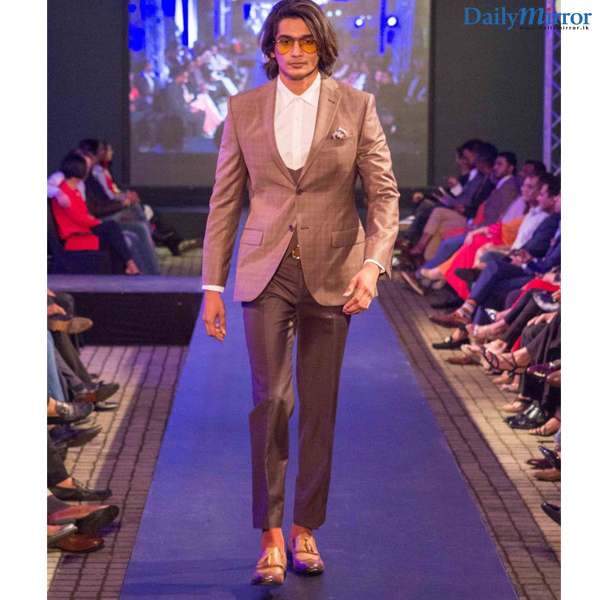 Prince of Wales Collection – Power Dressing
Hameedia's linen collection titled Down to Earth featured a mix of staples such as trousers, shirts and sarongs, as well as accessories such as ties, bows and pocket squares designed to keep the tropical heat of Sri Lanka at bay whilst helping men to look fresh, even after a long and tiring day in the island heat. The Art in Loom collectionconsisting mostly of vibrant printed shirts, trousers and smart casual pieces and much more was a mélange of contemporary styles that featured bespoke bold and iconic prints which are deemed a must-have in every wardrobe. The Contemporary collection, the third segment, included an exquisite range of chic day and evening wear which were designed to enable men to stay aligned with the latest fashion trends in the world. This collection featured an exclusive line of trendy smart casuals that could be dressed up or down depending on the occasion.
De Rigueur, the fourth segment of the show offered a more laid-back look and included trendy styles of clothing that were tailor-made for men seeking a more relaxed and casual look. The Genz collection allowed men to colour coordinate different garments to create an array of preferred looks. The collection highlighted how appropriate hues of colour can complete the overall look of a man's outfit, by adding a much-needed splash of colour or a bold accent. The sixth segment of the event was called Prince of Wales,and was a collection that was much anticipated by the business community. Designed to convey a strong self-image and create defining looks that are a must-have for men in the corporate world and business arena, Prince of Wales was a timeless collection that kept the fashion needs of business tycoons and professionals in mind. Renowned as the foremost provider of festive clothing, the final segment of the show titled Celebrate Life featured a range of tailor-made pieces in line with the requirement of the Sri Lankan man at celebratory occasions.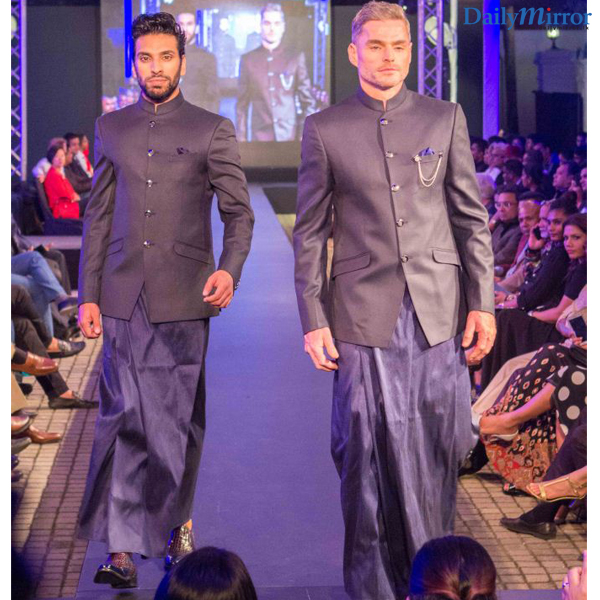 Celebrating Life – Ceremonial Collection
Commenting on the success of the show, Fouzul Hameed – Managing Director, Hameedia Group said: "We are delighted to have presented the fifth edition of the Concept show this year and we were truly honoured that we received so much positive feedback from all of our guests and partners. We are also pleased that Mr England, Jack Eyers and his colleagues were able to be a part of this year's showcase and see Concept 2018 in action. Each year, the Concept show has been taken to greater heights, and has gradually become the country's most iconic menswear fashion showcase. Our team is extremely proud to be able to conduct this event, in accordance with the highest global standards of excellence and we look forward to its continued success and evolution in the years ahead. I would also like to extend my thanks to our partners and sponsors, who helped us create a truly memorable showcase. We are also pleased that we were able to give back to society by collaborating with the 'My Friend' project."
Also commenting on the event, Jack Eyers – Mr. England 2017/2018also the Brand Ambassador of Envoy London, said: "I'm truly impressed by the overall production of the Concept show. Every aspect of the event was exceptional, and each collection featured carefully designed pieces that could inject versatility, finesse, style and sophistication into to the wardrobes of modern gentlemen. This year's collections were well geared to meet the needs of contemporary and fashion conscious urban men, who seek a mix of everyday staples and more striking pieces to complete their wardrobes. Each collection featured an array of items with varying fabrics, colours, cuts, designs and embellishments, all of which were thoughtfully combined to create a variety of memorable looks and outfits. This year's showcase was reminiscent of the high-end runway shows that one can expect to see in the top fashion capitals of the world, and it is clear that the Concept show is a truly iconic fashion event in the country, that is filling an important void in the menswear category."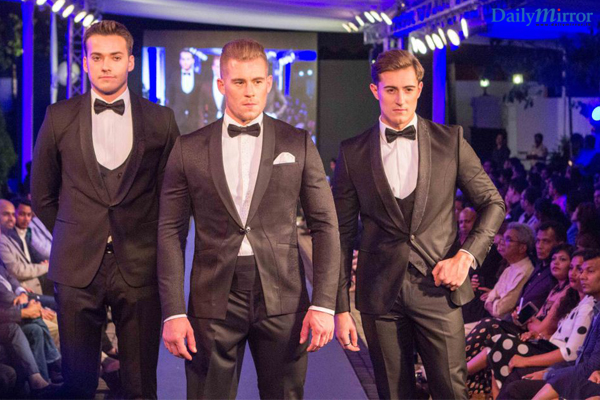 Celebrating Life – Ceremonial Collection
Being true to the core values of the Hameedia Group, the 'Concept 2018 – CurioCity' show presented several fundraising initiatives that supported the 'My Friend' project, an initiative that helps to educate children in underprivileged schools who are in need across the country by providing educational support and school supplies. An array of retail and lifestyle brands also stepped forward and supported the event, including Dialog as the official telecommunications partner, Vision Care as the official eye care partner, adidas – the official sportswear partner, Real Men – the official fragrance partner, PRO - the official shoe care partner, Leo Burnett Sri Lanka/MSL Sri Lanka – Official PR partner, and The Kingsbury Hotel – the event's official hospitality partner.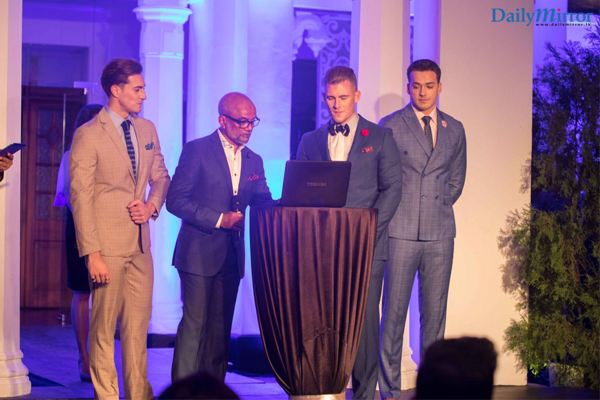 Launch for the Online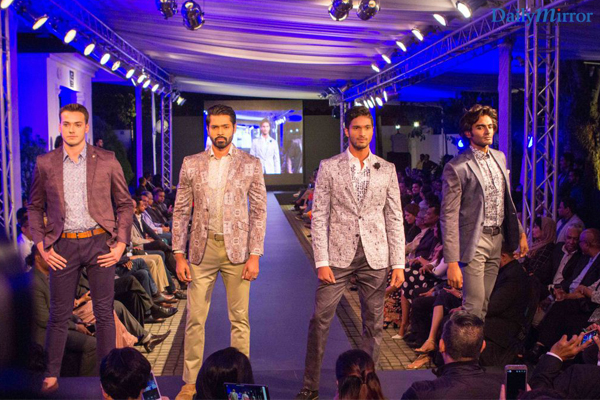 Art in Loom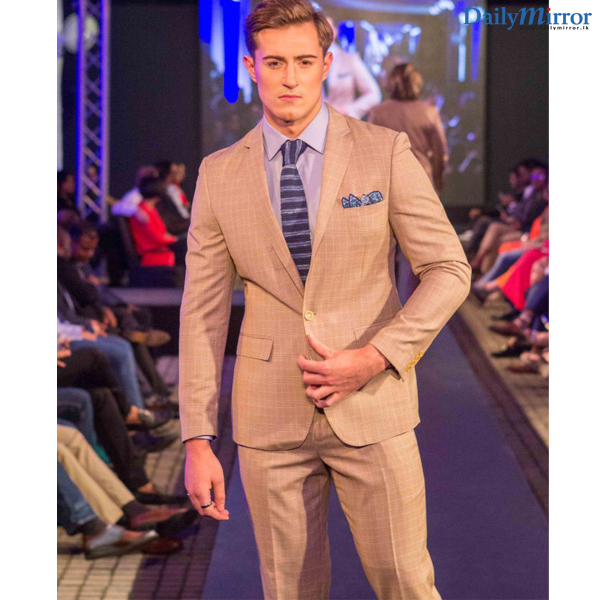 Prince of Wales Collection – Power Dressing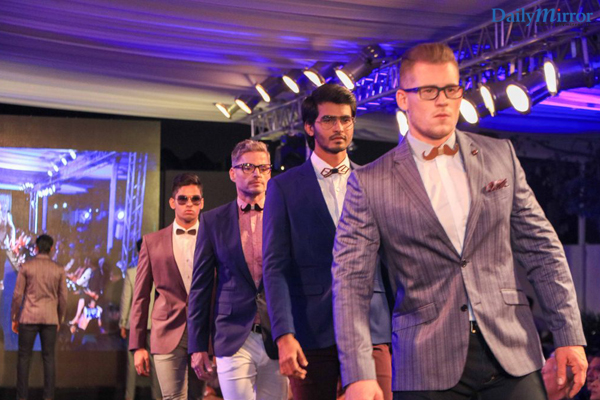 De Rigueur