---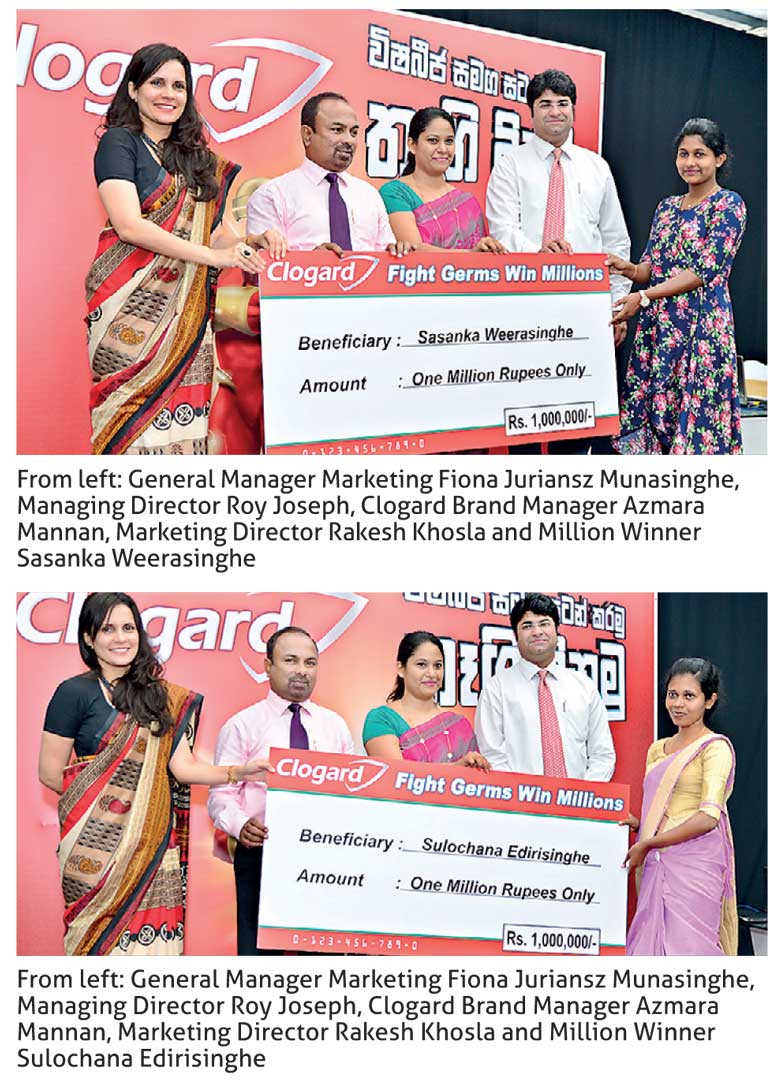 Mothers usually have to face refusals when asking kids to brush their teeth. Clogard turned the activity into an exciting and fun experience by inviting young ones to fight germs and win prizes, encouraging good oral health.

Clogard, the flagship product of Hemas Manufacturing that promotes oral hygiene across the country, recently concluded yet another initiative towards improving families' consciousness on adopting good oral hygiene practices helping to better the nation's oral healthcare habits.

The communications for the Clogard fight germs and win consumer promotion used two icons personifying clove oil and fluoride, the key ingredients that prevent cavities and give fresh breath and the super heroes called 'Captain Clo and Lady Fluoride' encouraged kids to readily brush their teeth and fight germs.

Children were rewarded for good oral habits by winning weekly gifts of mountain bikes, school bags, watches and monthly gifts of tabs, laptops with three lucky winners receiving a million rupees each.

"Our aim in reviving this popular competition after three years is to encourage children to brush their teeth and learn the value of better oral hygiene that is so important for a child's development. We have been actively promoting oral hygiene for the well-being of our society and build a cavity-free nation," explained Hemas Manufacturing Marketing Manager Fiona Juriansz Munasinghe. Hemas conducted the competition in 100 locations across Sri Lanka with the Clogard Fights Germs and Win truck meandering across the country to educate mothers on oral hygiene. The Clogard promotional truck encouraged children to brush their teeth regularly and correctly making brushing teeth a fun-filled, memorable experience. Clogard also conducts school and preschool free mobile dental clinics to uplift oral care of children by engaging them with Clogard super heroes, Captain Clo and Lady Fluoride.

The top three winners who each received one million rupees were Nirosha Lakmali from Katuwana, Sulochana Madumali Edirisinghe from Walallavita and Dulanjalee Weerasinghe from Yatiyantota. Other impressive prizes distributed included 24 tabs, nine laptops, mountain bicycle, bags and wrist watches during the three-month long competition.

"This is really a commendable initiative where Clogard offers prizes that are truly valuable for the education and development of our children, apart from informing us about how to maintain good oral hygiene," said prize winner Nirosha Lakmali.
Caption

1

2

3

Winners from the Clogard Consumer Promotion