---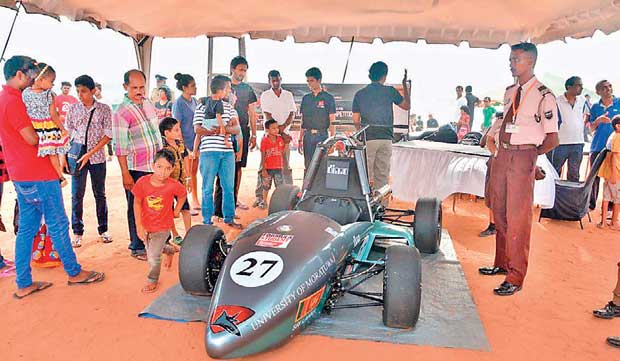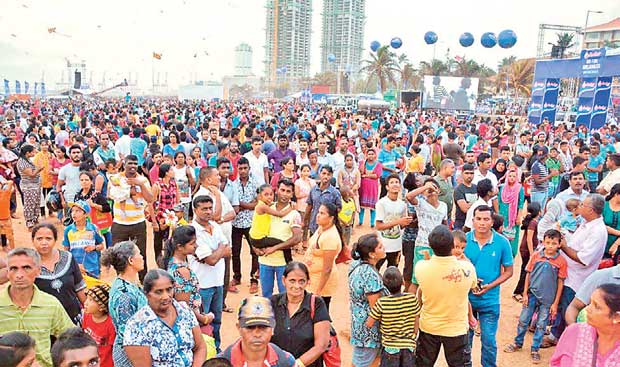 Tens of thousands of people turned out at Galle Face Green in Colombo recently to experience Sri Lanka's first-ever 'Go For Greatness' movement. The movement was launched by Anchor to inspire Sri Lankans to achieve their dreams and included inspirational Sri Lankan celebrities, colourful stalls showcasing significant Sri Lankan achievements, a Food Zone serving up delicious dishes made by local chefs and displays of the latest technology coming to Sri Lanka.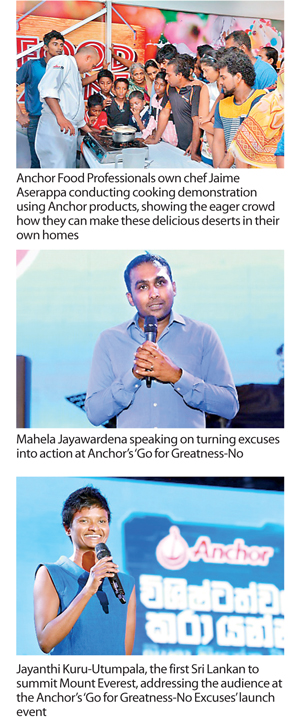 The event was headlined by Sri Lankans who have lived their passions and pursued what they believed in despite many challenges, including a surprise appearance by much-loved cricketing great Mahela Jayawardena, who spoke about his experiences of how he never gave up when going for greatness in cricket.
Mahela urged Sri Lankans to overcome their excuses and spoke of some of the challenges that young aspiring cricketers from all parts of Sri Lanka face to enter the national side and their passion to turn it into reality.
The first Sri Lankan to summit Mount Everest, Jayanthi Kuru-Utumpala, delivered a motivating account of the countless challenges she faced in her quest to reach the 'top of world'. This included the negative opinions of people who thought her mission was impossible and the difficulties she faced overcoming her own physical limitations. Jayanthi's unique story and strong determination to achieve her lifelong dream served as a true inspiration to the crowd.
Marine mammal researcher Howard Martenstyn and female commercial pilot Hiruni Gunesekera also made appearances to inspire children to achieve their potential.
Vidya Sivaraja from Fonterra Brands Sri Lanka, the company behind Anchor, said, "Anchor has been an integral part of Sri Lankans' lives for many years and the belief we have is that everyone of us has natural potential. That's why we started this movement of 'Go for Greatness'.
"This is an exciting and inspiring movement to be involved in and we will be developing a number of initiatives in the coming months to help inspire all Sri Lankans to achieve their greatness," she said.
'Stalls of Greatness' were set up featuring key achievements by Sri Lankans in technology, food, fashion and innovation.
Anchor Food Professional chefs served large crowds at the Food Zone to sample delicious and nutritious food made using Anchor products.
The great potential and talent of Sri Lankan youth was on display at the Innovators' Zone, where students from the University of Moratuwa demonstrated a racing car that was built by them from scratch, serving as motivation to reach for greatness through experimentation and trial.
In the Tech Zone people had the opportunity to experience the latest technology including augmented reality, virtual reality and holograms. Other zones at the event included a Fashion Zone where people got a glimpse of the evolving and upcoming trends in the industry, as well as an Entertainment Zone featuring performances by impressive drumming acts, futuristic LED dances and music by some of Sri Lanka's top performers.