---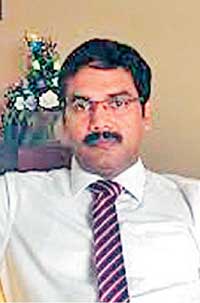 Associated Battery Manufacturers (Ceylon) Limited (ABM) financial performance has improved significantly in 2015/16 with the company recording a profit before tax (PBT) of Rs.205 million.
ABM also plans to produce marine batteries this year with the target of exporting them to THE Maldives, Seychelles, Mauritius and Myanmar. This is in addition to supplying marine batteries to the local market to use in fishing boats (trawlers).

ABM, ISO-certified battery producer in Sri Lanka manufacturing the brands Exide and Lucas, is now showing tremendous progress in all departments after undergoing total restructure, said M. Ramachandran, who officially assumed duties as Director/CEO in July 2014.

Ramachandran said he targets to take the Rs.2.4 billion annual turnover of ABM recorded in the financial year 2015/16 to Rs.3 billion in the current financial year 2016/17. The PBT of the company has also doubled to Rs.205 million going up by Rs.102 million in 2015/16 from Rs.103 million in 2013/14. The PBT is projected to reach the Rs.250 million mark in 2016/17. He said they were also able to bring down the 'claim for warrantee' percentage from 7 percent in 2013/14 to 3 percent, which is a significant achievement. "The dealer feedbacks are also very good now," he said.

"There has been a 30 percent growth in the top line and 100 percent growth in the bottom line and all this was possible because we, as a team, strongly believe in changes," he said.

"In 2015, we launched an entire range of new batteries in maintenance-free category and in 2016 we started with the production of marine batteries. We have developed the battery particularly for marine trawler applications," he said.

Ramachandran said this year they had brought in the new function 'international marketing' into ABM organisation structure with the focus on exports. "The new department will mainly focus on exports," he said. Hence, the battery export function will be directly handled by ABM the CEO/Director asserted. He said at the moment they export 2,000 batteries per month and plan to increase this to 5,000 by September with the introduction of marine batteries.

The CEO said to achieve their vision to be a world-class innovative and progressive organisation they have done many changes in ABM in terms of manufacturing facilities, processes and technology. He said they have recently signed a Memorandum of Understanding (MoU) with Sri Lanka Institute of Nanotechnology (SLINTEC) to develop new products.

The new office complex with an investment of Rs.25 million and a two-wheeler battery manufacturing plant with an investment of Rs.50 million will also be commissioned shortly.

The landscape and aesthetic appearance of the factory building too has been drastically improved as part of the new facelift given to the factory which is clearly visible now.

Also measures has been taken to improve the health and working environment by introducing fume extraction system connected to a wet scrubber spending Rs.15 million to prevent environment pollution and introducing heavy duty vacuum cleaners in the factory floor to remove dust. This prevents lead dust being thrown out to the environment.

Exide Industries Limited, India has a 61.5 percent stake of ABM while Brown & Company PLC 38.5 percent.