---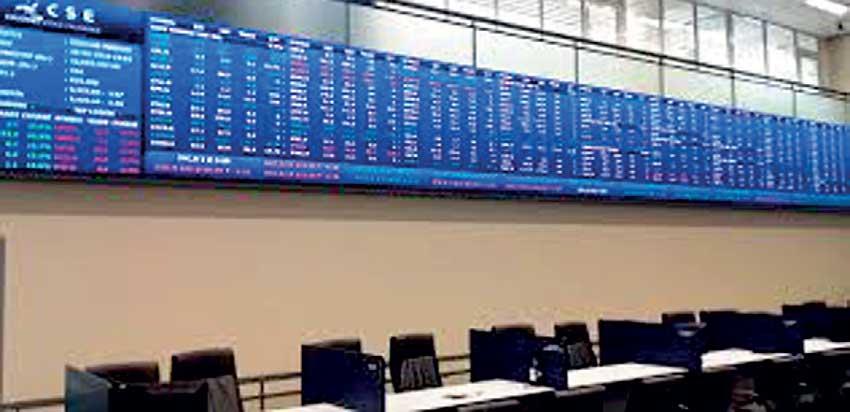 Firms engaged in biz considered essential services expected to recover in 6 months
Full recoveryto take up to 18 months as many listed entities in leisure and non-essential consumer goods sectors
Retail firms hit with double whammy due to social distancing requirements and suspension on non-essential imports
Painful long-term recovery predicted for construction firms
Telecommunication sector expected to fully recover within 6 months along with FMCG sector
By Nishel Fernando
The full recovery of listed entities of Colombo Stock Exchange (CSE) is expected to drag up to June next year with anticipated long-term recovery of tourism, plantation, construction material and real-estate, consumer durables, apparel and retail sectors due to the prolonged impact of COVID-19 pandemic, Colombo-based First Capital Research said in a special report.

However, the research firm expects a quick rebound for listed firms involved in staples & retailing, healthcare, equipment & services, telecommunication and energy sectors, which are considered to be essential services, within six months once the curfew is lifted.

Further, the recovery in industries such as general insurance, alcohol & tobacco and cable is anticipated within the year while the recovery of firms in banking, diversified financials, life Insurance and transport sectors are also forecast to take up to one year.

It was highlighted that full recovery could take up to 18 months as a greater number of firms are exposed to the leisure and non-essential consumer goods sectors.

"Inefficient and highly leveraged companies may face a liquidity crunch, which may result in divestment of certain business units," First Capital Research noted.

The tourism sector, which was recovering from the impacts of the Easter Sunday attacks, remains the worst affected sector.

"The outbreak of COVID-19 and travel restrictions imposed all over the world, have presented the tourism sector with a major and evolving challenge," First Capital Research pointed out.

Among the diversified conglomerates, Harry Jayawardena-controlled Aitken Spence and Melstacorp had the highest exposure to the leisure sector contributing 45 percent and 24 percent of their revenues respectively.
Further, Softlogic Holdings had the highest exposure to retail durables with 42 percent contribution to the firm's top line.

With FMCG and healthcare units contributing to over 90 percent of the top line growth, Hemas Holdings remains the exception, hence, First Capital Research expects Hemas would make the fastest recovery among the listed
diversified conglomerates.

The largest listed diversified conglomerates, John Keels Holdings, also remains somewhat less affected compared to its peers despite the leisure sector contributing 17 percent to its top line.
Meanwhile, the authors of the report pointed out that retail sector has been struck by a double whammy, due to social distancing requirements coupled with the government's decision to temporarily suspend/limit importation of
non-essential items.

"Wholesale & retail trade will face significant challenges due to import restrictions, worsening exchange rate and declines in real income," they said.

First Capital Research also predicted a painful long-term recovery for construction firms due to delays in projects and anticipated lower demand for housing, condominiums etc.

In particular, it was cautioned that construction material companies with high levels of debt and low cash reserves may face a liquidity crisis in coming months.

The real-estate developers are also expected to face negative impacts due to delays in project-executions, and the sector is projected to take up to 18 months for
full recovery.

"Moreover, with the overall slowdown in the economy, this sector will experience a decline in sales, in addition to the stretched cash collections from the pre-sold property," the research firm added.

Although, the banking sector is expected to get some breathing room from the short-term measures initiated by the Central Bank including capital & liquidity relief, operational relief and relaxation of NPL classifications and impairment computation rules, the research firm predicted that the profitability of the sector would take a "massive beating" due to the low interest rate regime and lower credit growth.

First Capital Research also expressed concerns on asset quality of finance companies, which may further deteriorate amidst the stressed macro environment resulting in higher NPLs.

Further, the restrictions on vehicle import are also expected to overshadow the performances of leasing firms.
Meanwhile, it was highlighted that telecommunication sector, which has recorded gains in the prepaid segment, would fully recover within a six-month period.

"In the post COVID-19 era, telco's are expected to perform well as the world will be more connected and businesses better prepared for such calamities in the long-run amd the outlook remains positive, as reliable connectivity becomes a critical commodity," the report read.

However, it noted that earnings of Dialog Axiata may take a hit during the first half of 2020 due to its heavy exposure to exchange losses.

The FMCG sector is also expected to recover within six months with the anticipated pickup in domestic consumption once the current situation normalises.

Although with supply disruptions, the sector witnessed a continuation of business activities through online ordering systems and delivery services during the
curfew period.

Meanwhile, the alcohol & tobacco sector is projected to face a medium term impact with consumers shifting to illicit liquor and tobacco due to them being price sensitive in the short term.

"However, due to the inelastic nature of the products we expect a gradual recovery in 6-9 months nevertheless taking into consideration of a volume drop," First Capital Research noted.

Similarly, the plantation sector is also expected to recover within 12-18 months, although the unprecedented drought for the past three months had caused more damage to the sector than the effects of
COVID-19 pandemic.

However, it was noted that recent rise in tea prices is likely to be short-lived and it was cautioned that weakening purchasing power of crude oil exporting nations, who are also major tea buyers, could lead to a dip in demand in the medium term.