---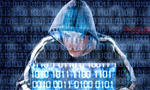 The joint opposition today requested President Maithripala Sirisena to make the 17-year-old student, who was arrested in Kadugannawa on chargers of hacking into the President's official website, his Information Technology Director.
JO Member MP Udaya Gammanpila said the student should be disciplined and then awarded a scholarship.
"Other countries use computer geniuses such as this in their programmes to prevent cyber threats. The boy has clearly proved that the President's website was not properly protected. He had simply displayed a message requesting the President to reconsider a decision that was being considered to bring forward the date when the A/L exams would be held, and by doing this he proved that the website used by the President was open to cyber attacks," he told a news conference.
The MP said the arrested student had not committed serious crimes such as data theft or distortion and that he had only committed the crime of intrusion of privacy. "This is not a major criminal act for him to be treated like a terrorist. He should be disciplined and taught some manners," he said. (Lahiru Pothmulla)