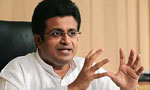 Pivithuru Hela Urumaya (PHU) General Secretary Udaya Gammanpila yesterday said that Maithripala Sirisena has been elected as the president of Sri Lanka for the misfortune of the people of the country.
"I predicted this long before at a press briefing. I decided to defect from the Jathika Hela Urumaya (JHU) because I didn't want to take part in any separatist agenda. Even the General Secretary of the MDMK in Tamil Nadu, Vaiko had celebrated the defeat of former President Mahinda Rajapaksa. Vaiko said the poll day was the happiest day of his life," Mr. Gammanpila said.
He said that it was the first time in history that someone has been elected as the President of the country without a majority of votes from the main ethnic group.
"All the other elected presidents had gained the majority votes from the main ethnic group. We don't see the election results as a down fall of the United Peoples' Freedom Alliance or as a defeat," he said.
Commenting on the newly formed government, Mr. Gammanpila said it has opted to go for a hundred-day programme and then to go for a general election on April 23 after dissolving the Parliament.
"We have decided to give our maximum support to implement the hundred-day programme and after the programme, we will demand for a parliamentary election. We have only 97 more days to wait. We assure that we will form a patriotic government soon," he said.
However, he said the country would face a massive economic crisis if the new government went ahead with the hundred-day programme.
He said though the former President has not given the approval, the UPFA was on the stance of fielding Mr. Rajapaksa against Mr. Ranil Wickremesinghe for the Prime Minister post at the general election.
"Mahinda and Ranil's face to face combat will come on stage in April once again," Mr. Gammanpila said.
Meanwhile Mr.Gammanpila said he and his wife Dinesha Gammanpila have in a complaint to the Borella Police said they had received death threats over the phone and that even their children would be harmed unless they left the country after abandoning the PHU Party.
"I and my wife received death threats on our mobile phone numbers 0714437681, 0717172896 and 0724698967 and as such we complained to Borella police. The complaint number is CIB (1) 251/136. Rumours were being spread through the social media before the presidential election that we had already sent our family members abroad and were planning to leave the country on January 8," Mr. Gammanpila said.
He said it was clearly evident that we would be not in a position to take an active part in the political arena in this country.
"I hope President Sirisena who was elected to office on the promise of good governance and a compassionate era would take appropriate steps against the politicians who are behind those who are making these threats," he said.
(Chaturanga Pradeep)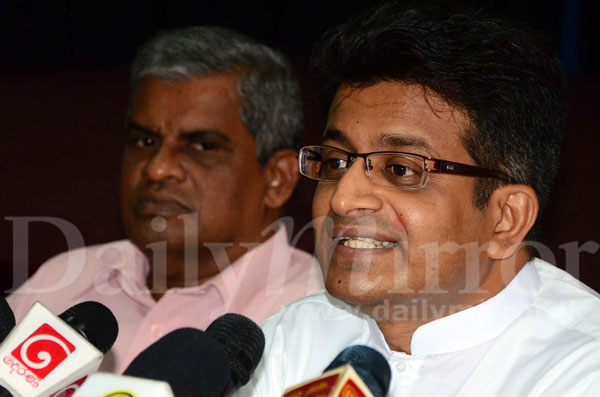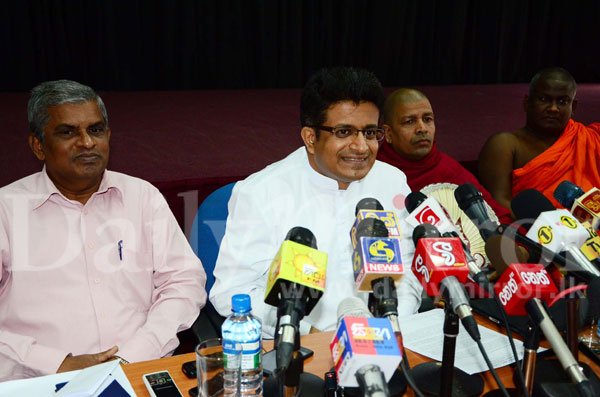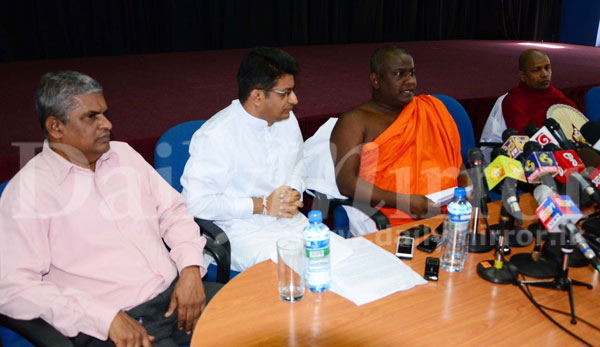 Pix by Kithsiri de Mel