---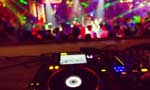 A nightclub is being operated within the Sacred City of Anuradhapura desecrating its religious, Parliament was informed today.
Anuradhapura District United National Party (UNP) MP P. Harrison said it was unacceptable for anyone to operate a night club within the Sacred City where the hallowed Jayasri Maha Bodhi and Ruwanweliseya are located.
He made these remarks when asking a question from Indigenous Medicine Minister Salinda Dissanayake on the number of doctors practicing indigenous medicine.
The minister said Traditional Ayurvedic Doctors, Graduate Doctors and Diploma Holders practiced this form of medicine in the country and that Ayurvedic massage clinics were also being operated in the country.
Raising a supplementary question, Mr. Harrision asked how many massage parlours were being operated in the country. The minister said though there were such centres, his ministry had no means of controlling these activities.
"They have not been registered with the ministry. We can only monitor the activities of registered massage clinics," he said.
However, Mr. Harrison said there were as many as 34 such clinics in Anuradhapura and three in Mihintale and asked the minister whether he could act against the nightclub in Anuradhapura.
The minister said he could not deal with the matter because it did not come under his purview. (KB and YP)